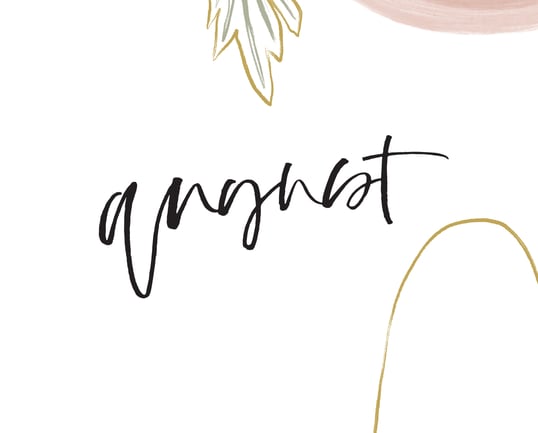 We're back with our monthly piece about good seasonal excuses for sending text messages to clients. Let's look at what interesting days we have in August.
2nd August
International Beer Day is the annual unofficial holiday for all lovers and producers of this drink, which is celebrated on the first Friday of August. The founder of the holiday was an American, Jesse Avshalomov,a bar owner, who thought it up as a way to attract even more visitors to his place. Nowadays, in addition to the United States, Beer Day is celebrated in many countries in Europe, South and North America, Asia and Africa.
You can arrange a small festival dedicated to this event at your establishment. Of course, don't forget to inform your visitors about this via an SMS mail-out.
"Tomorrow is Friday, August 2, which means that we are going to have a great celebration of International Beer Day in our bar. We promise a lot of contests, prizes and a fun atmosphere. Come and bring your friends!"
8th August
World Cat Day is celebrated annually on August 8 at the initiative of the International Fund for Animal Welfare to honour these fluffy balls of fur and to draw attention to the problem of homeless cats. And today the holiday brings together millions of owners of these animals around the world.
You can also become part of this event by organizing, for example, a collection of funds to help homeless cats. This may be a charity concert at a bar or a special dinner in a café, with part of the profits going to a zoo, a protective organization or a shelter.
"Calling all cat lovers, and dog lovers too! On August 8, we're going to have a rock concert in our bar dedicated to World Cat Day, to raise funds to help homeless cats"
9th August
Booklovers Day, which appeared in the United States, almost immediately gained popularity in other parts of the world. It is celebrated annually on August 9th.
It is worth noting that the love of reading in all its forms, which is important to the culture of many nations, has generated several international celebrations dedicated to the book as a unique cultural phenomenon.
You and your customers can easily become part of this event. Organize, for example, a day of book discussions in your café. Send invitations to your visitors via text messages. If the event is a success, it can become a permanent feature of your calendar.
"Do you know that on August 9, World Booklovers Day is celebrated? Come to us on this day, bring your favorite books and discuss them with others. We are waiting for you all day"
13th August
International Lefthanders Day was first celebrated on August 13, 1992 at the initiative of the British Left-Handers Club, created in 1990.
The day of left-handers is intended to draw public attention to the problems faced by left-handers in the right-handed world; to draw the attention of designers, manufacturers and salespeople to the need to take into account the convenience of left-handers when using various objects; dispel the prejudices and superstitions that have surrounded left-handed people for many centuries in different cultures and encourage scientific research into the phenomenon of left-handedness.
And this is a good reason to pay attention to your left-handed clients. Give them a discount or additional bonuses. Believe us, such care will not go unnoticed.
"On August 13, many countries celebrate International Lefthanders Day. And we've decided to join them. On this day, we're offering all our left-handed clients a free dessert."
Of course, in August there are many more interesting events. We have just picked out a few of them. Find your own good reasons to send text messages to your clients. We'll be back with more in September.