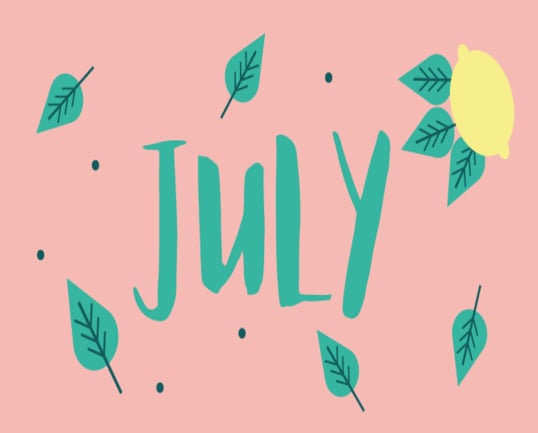 We're back with our monthly piece about good seasonal excuses for sending text messages to clients. Let's look at what interesting days we have in July.
2nd July
World UFO Day could be a really interesting reason to send SMS mail-outs to your clients, even if you or they don't believe in aliens.
The choice of date for this holiday is due to the fact that, at the end of June or early July 1947, a strange object fell to earth in the desert near Roswell, New Mexico. Many people believe that it was a "flying saucer" with an alien crew.
On this day, you can arrange a showing of popular science fiction films and TV shows or organize a space party.
"The truth is out there. Or rather in our café. We're going to start our celebration of World UFO Day on 12 July from noon with a showing of the coolest films about aliens. And in the evening you can enjoy a cocktail party that could undoubtedly send you into space"
11th July
Every year on July 11, everyone who loves sweets celebrates World Chocolate Day. This delicious holiday was invented and first held in France in 1995. It is believed that the first people who learned to make chocolate were the Mesoamerican Aztecs and Mayans. They called it "the food of the gods".
On this day you can hold chocolate making workshops, tastings or other interesting events connected to this sweet.
"Let's make our lives as sweet as chocolate and celebrate World Chocolate day together. Come to our chocolate making workshop and try the Food of the Gods"
20th July
I cake you – so the slogan of International Cake Day goes. This day is devoted to friendship and connecting people through the medium of cake. It's a good excuse to invite your clients to café, or for a bakery to experiment with new kinds of cakes.
"July 20 is International Cake Day- our chef has great things in store for you, just come to our café for a pleasant cake-based surprise"
30th July
This relatively new holiday, International Friendship Day, was set up by the UN in 2011. It's about friendship between nations and learning about different cultures. Owners of language schools could organise international festivals where students can make presentations about different countries. Cafés can arrange culinary events with an international theme, and for cinemas this is a good occasion for showings of international films.
"We're opening the doors of our language school for a magnificent festival dedicated to International Friendship Day. On July 30, you will be able to get acquainted with the culture and traditions of different countries, try traditional cuisine and have a great time"
Of course, in July there are many more interesting events. We have just picked out a few of them. Find your own good reasons to send text messages to your clients. We'll be back with more in August.