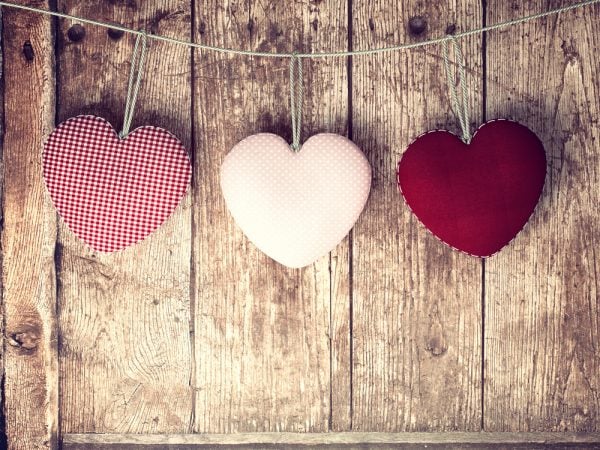 Valentine's Day is celebrated by couples in love around the world.This means it can be a good reason to conduct an advertising campaign devoted to this holiday.
According to a study by Bing, people start looking for gifts for Valentine's Day at the end of January, and by the beginning of February demand for romantically themed presents is high. Therefore, it is worth starting to prepare your advertising campaign in advance:
Study your target audience. On Valentine's Day, it is important to know everything about your customers in order to please them.
Have a contest. The prizes must be truly worthwhile. And don't forget to come up with a special hashtag. This can help you maintain an active discussion of your brand in social media.
Write the material for your advertising campaign as if you were addressing your loved ones. Then it will really be filled with the love, care and warmth which can attract the attention of customers.
Let's see what marketers come up with to attract the attention of customers. Perhaps you will find inspiration for your advertising campaign.
Snickers helped couples to remember about Valentine's Day. In London, 15 billboards with the message "You're forgetful when you're hungry" were installed with 300 greeting cards that anyone could take away to give to their partner.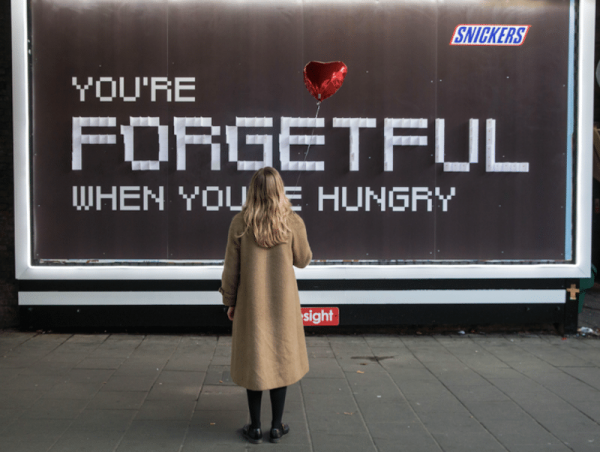 Jewellery is a good gift, and "caramel" jewellery is the best. This is exactly what the company Jolly Rancher decided when they created a special line of Valentine's Day jewelry shaped to look like its products. Anyone could try their luck and win them by sharing on Twitter the story of the worst St. Valentine's day ever.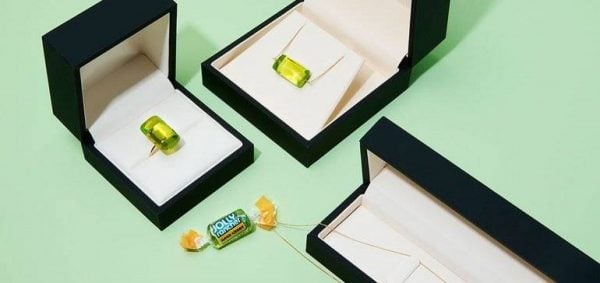 Coca-Cola took the name of the song "Love is in the Air" literally and launched dozens of Valentine's "greeting cards" into the air. The company used Cola cans and heart-shaped balloons to celebrate Valentine's Day.
It's very nice to hear declarations of love. That's why on Valentine's Day, McDonald's launched a contest of declarations of love for their burgers. The prize was a Big Mac diamond ring worth $12,500 .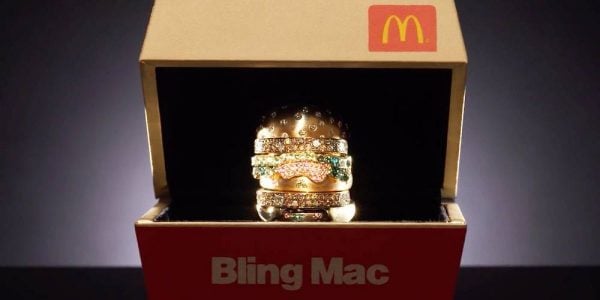 Ford really turned to fantasy for inspiration when advertising its new Ford Mustang GT. Timed for release on Valentine's Day, the video quickly became viral. In the story, a girl dates a series of guys in various cafés, and after each tête-à-tête she offers her companion a lift home. What she doesn't tell them is that she is a professional stunt driver, so when she starts to accelerate and skid they show a whole range of emotions.
Be creative and sincere on Valentine's Day. Then your advertising campaign will attract the attention of clients.