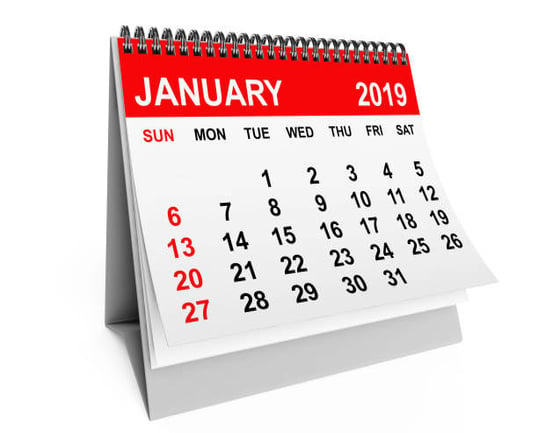 We're back with our monthly text about how to find a good reason to send text messages to clients. Let's look what interesting days we have in January.
11th January
January 11 is a 'polite' day, or, as it is called, International Thank You Day. We all are well aware of the importance of good manners and their necessity in everyday life. However, we express most of our thanks without thinking about their meaning. Words of gratitude have magical properties; with their help, people give joy to each other, express care and convey positive emotions.
This is a good day to thank your clients and give them some bonuses.
Today is International Thank You Day! And we think that's a good reason to say thank you for being our client and for your loyalty. Send our special promo code "THANK YOU" to the short number 1234 and get a 10% discount
17th January (K.I.D.)
Kid Inventors' Day was launched several years ago by people who wanted to celebrate the achievements of the youngest inventors as well as encourage more children to be creative.
This holiday is celebrated every year on 17 January around the world. The event has a symbolic meaning. It was established in memory of former US president Benjamin Franklin. From his earliest years, this politician demonstrated great scientific talents. He invented the rocking chair, bifocal glasses, snorkeling flippers, and the lightning conductor. Every year, on his birthday, children-inventors are honored.
You can organize special events dedicated to this holiday and invite children and their parents to take part in them.
Spend Kid Inventors' Day with us! For the whole day, 17th January, we will have a special program for your kids; master classes, interesting competitions and science quests. Come and enjoy this day with your little inventors
20th January
In 2012, another good tradition appeared in the world; one Sunday, in January, at the initiative of the Fédération Internationale de Ski(FIS), World Snow Day is celebrated. The purpose of this holiday is to increase interest in winter sports and to involve young people in an active lifestyle.
On this day you can give discounts or other bonuses on winter sports equipment.
Be ready for World Snow Day! For the whole week we have discounts on all winter sports equipment. Let's be active this winter
23th January
National Handwriting Day was started to re-introduce smartphone and tablet addicts to the joys of writing with a pen or pencil on a piece of paper. According to the Writing Instrument Manufacturers Association, it is a chance for all to re-explore the purity and power of handwriting.
This is a good reason to send text messages to your clients with information about discounts on stationery. Also, you can offer them gifts in exchange for handwritten letters.
Today on National Handwriting Day come to our café to get a free cake in exchange for your handwritten letter
31th January
In 2002, one British organization called for an International Internet-Free Day. As announced on the nonprofit DoBe.org website, hosted by the Institute for Social Inventions in the United Kingdom, the event was held in an effort to motivate people to turn off their computers for a day, chat in person with family and friends, and go out and participate in activities such as listening to concerts and poetry readings, taking a walk, visiting a museum or art gallery, or just getting outdoors.
This is a good reason to invite your clients to come to see you. Organize interesting events for them; concerts, quizzes, movie days with discussions, etc. And don't forget to send them text messages in advance.
Turn off your computer and spend an International Internet-Free Day with your friends and family in our café. We have everything you need for a good day; interesting conversation, delicious food and live music
Of course, in January there are many more interesting events. We have just picked out a few of them. Find your own good reasons to send text messages to your clients. We'll be back with more in February.