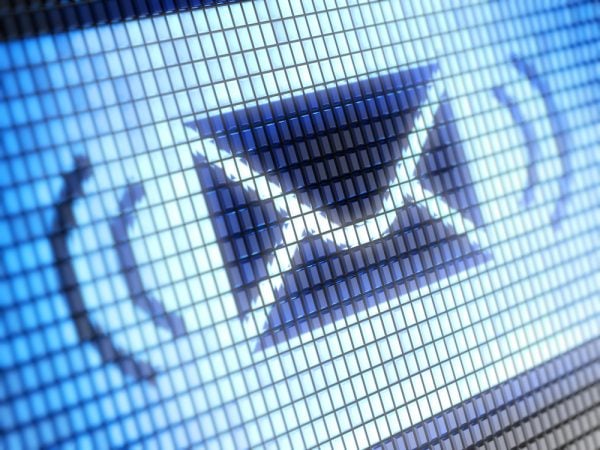 SMS newsletters can bring great results if you know how to keep your subscribers. Here are some reasons for unsubscribing and how to deal with them.

1. Sending Frequency
Hourly or daily newsletters can become No.1 reason for canceling the subscription. In comparison to email, SMS can feel more intrusive and distracting from your day
Some companies really want to be heard by customers. They may send useful life hacks, promo codes and special offers every hour. Some companies even send the same message multiple times.
Usually, a client is subscribed to several companies at once, not just yours alone. This means that if 5 or 6 companies are mailing everyday subscribers may become annoyed that they are constantly receiving distracting SMS notifications. As a result, they will be prone to unsubscribe.

How to avoid unsubscribing?
Make sure your messages are your client's cup of tea. If you send the messages as part of an advertising campaign you may get better results. You need to try various strategies and trial campaigns to determine how many new subscribers will appear.

2. A message content and tone of voice
Many people who have canceled their subscription may have done so due to poor presentation. This may be because of unsuccessful or controversial humor, annoying offers, or useless information.
For instance:
"From Monday to Friday, from November 15th to November 20th, the Arena Palace will host an exhibition dedicated to the beauty industry"
In this case:
Why not just write from 11/15/2019 till 11/20/2019? It will look clear and readable;

What specifically can interest the client at this exhibition? SMS should be more specific;

Why will the exhibition take place only on weekdays, when many people are busy at work?
What is the solution?
You need to motivate clients. They have to be interested to visit the exhibition. You can write a short, to the point SMS prompting the reader to action: "50% discount on every third item in the bill". Try reading your message aloud to make sure it sounds right. There is no need to be afraid to delete, change or edit the message, even for the tenth time. You've got to keep on editing until it stops seeming wrong and weird to you, and becomes memorable and motivating!

3. The mailout is no longer relevant
If clients have changed their interests and hobbies, then they will unsubscribe from mailing lists with material that no longer engages them. Although, when people have simply changed the country/city or workplace, then you might be able to keep them.

How to hold on to the client?
If you have a network of restaurants, beauty salons or shops throughout the country, then write about promotions in your mailouts. Clients don't care where SMS comes from; the content is much more important for them.
For all those who provide online services (e.g. online stores), it is much easier to hold on to subscribers, as they do not have a specific location.
However, if clients are not interested in the mailouts, they are sure to unsubscribe, whatever you do. This means it's better not to attack them with SMS, but rather to understand this, get over it and let go. Doing the right thing helps to maintain your reputation and. Whoever needs your messages will stay.

4. There is no motivation to receive your messages
If recipients did not see anything new, useful or informative for themselves after reading SMS, it will be regarded as SPAM. If you write up your messages as if they have been created only for the sake of advertising, then the result will be unsatisfactory. However, if you imagine the mail outs as representing the image of the company, then it is essential to take care and be responsible for clients. Even such trivialities as "thank you, please, you're welcome", delivery notifications, and current offers show the client that the company does care. Of course, each company pursues one goal – profit. Nevertheless, you need to find the right approach to the client. Moreover, you should think about the smallest detail, and not only care about personal gain.

What to do?
You need to read sentences aloud and analyze them once again. Rather than looking for grammatical or semantic errors, you need to check the meaning and logic.
How valuable is your content? Will it be interesting for the client? Consider what makes your target audience tick. What would attract them, what would raise their interest? The success of the mailouts largely depends on making them stand out and seem unique. Asking yourself "How relevant is this for the client?" is a must.
Imagine you have sent a promo code to clients. If they did not use it, then you should not send the same offer again too many times. It is unlikely that clients will ever get round use it.

5. The Client has changed their phone number
A change of number is a common reason for unsubscribing. However, it makes sense to struggle for such clients.

How?
Make sure you keep your database up to date. At every opportunity, gently ask clients to confirm their mobile numbers. You need to keep the interest of clients so they will take the trouble to re-subscribe before they forget about you. Use periodic self-reminders. These will nudge clients towards wanting to remain on the mailing lists of such a caring company, even if they change phone numbers 10 times in six months.

6. Not only SMS plays a role
In the modern world, thoughtful SMS mail-outs are not the only way you can attract clients. Businesses don't just exist online. Use billboards, TV programs, and promoters to gain an audience.

What is the solution?
You should make clients give you feedback. Send them a questionnaire, or ask about the level of service in real life. Do not hesitate to learn about the things that are worth fixing. It's better to solve problems, rather than turn a blind eye to them. Clients will appreciate this, and relations with them will become even better.
Conclusion
These strategies can help you:
look at the mailout from a different perspective;

improve the quality of the mailout;

go beyond the traditional tools, and don't be afraid of being creative;

analyze customers and receive feedback;

build strong and friendly relations with clients (wherever their location is);

put yourself in the client's shoes;

analyze the performance of marketing campaigns to the right strategy.