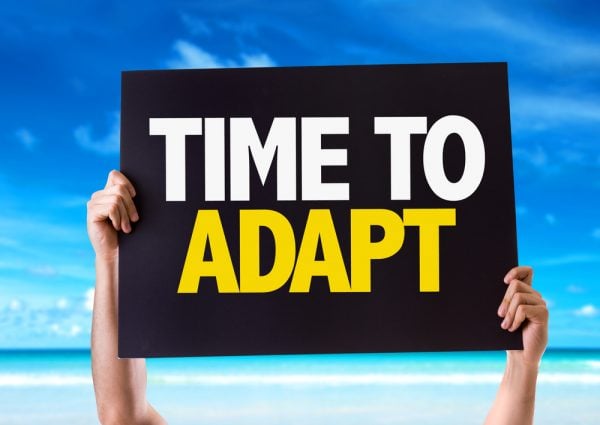 The world is changing rapidly and irrevocably. A "new normal" is taking hold. New strategies for adapting to the current situation are coming to the fore. Businesses are being forced to change their ways to stay afloat.
We've put together some tips for you that can help you overcome the current crisis and maybe even become more successful than before.
Analysis
Analysis is the first step in approaching important issues. Professional marketers say that analytics can accelerate first sales by 50%. The current situation clearly shows that without a thorough analysis of each step and each indicator, you won't be able to adapt to new realities.
It's worth starting with an analysis of the channels by which your company attracts new clients. Learn which have tested, undeniable efficiency and bring you income, and give up the other ones, at least temporarily. By doing this, you can reduce your budget for marketing campaigns without losing your influx of new clients. According to a study by the market research agency Kantar, now you can "'go dark' on TV without deleterious effect", and make the transition from traditional media to other brand promotion channels .
Online
The pandemic has shown that the Internet is the present and future for business. Going online has become a real salvation. Many cafés have quickly become delivery services, offline stores have begun to sell goods on the Internet, and language schools have switched to online classes.
If you haven't considered the Internet as a platform for doing business, now is the time to do so. You could start by setting up a page on social media. This will allow you to take the first steps in this direction. However, later on, it may well be worth the effort of getting your own website, if only a simple one.
Communication with clients
Communication is very important at any time, especially now. Therefore, pay attention to how you communicate with clients, stay in touch with them, provide relevant information, answer their questions, etc.
Communication with clients can help you to not only understand their needs, but also to respond in a timely fashion to the emerging problems that will inevitably arise during the transition to the "new normal". You must adapt and change, and the format of your services will change with you. Communication will help you to overcome the complexity of the transition and not lose clients.
Advertising
Above, we suggested that it is worth abandoning unprofitable channels for attracting clients. However, we don't recommend abandoning advertising altogether. In fact, you should pay keen attention to it. Kantar's data suggests that abandoning advertising now may lead some businesses to lose up to 13% of their sales, which in the future will be extremely difficult to win back.
Even during a crisis, people buy the goods and services they need. Your task is to convince them that it is YOU who can give them all this. This can only be done through advertising.
SMS
Continuing with the subject of advertising, it is worth mentioning that it is best to find an inexpensive, but effective way to talk about your products or services. Just such a marketing tool is SMS messages.
With the help of SMS, you can easily convey any information to your customers; current news, discounts and promotions, surveys, as well as receiving feedback and correspondence. At the same time, the budget of such an advertising campaign is not too large. But the efficiency is high.
Bulk messages can allow you to stay in touch with your clients at any time and anywhere in the world, even where there is no Internet. You can choose a convenient sending time, save templates and analyze data in minutes. You can familiarize yourself with all the advantages of this marketing tool on the Intis Telecom website.
Everyone has already recognized the inevitability of the "new normal" and has begun to adapt to it. We only hope that your transition will be successful, and help you to become even more successful.