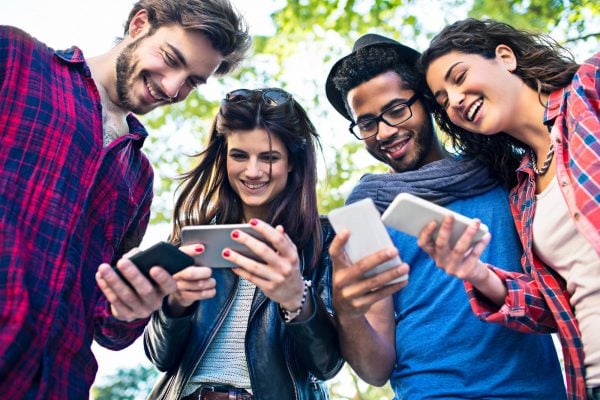 What is a museum really? It's not a place full of artifacts, rather more a place full of ideas. A great museum should make people think as well as of course offering them a great (predominately) visual experience.
The museum world is being reshaped right now from what so many of us have been used to since we were children. The fallout from the pandemic overshadows much but then there are digital advances. Many of today's museum visitors expect the places they visit to have embraced the digital era. If you run a museum, you can't bury your head in the sand hoping the brand you may have built up over a number of years, decades (or even longer!) is enough to carry you through. It won't be for most out there. Organizations have to transform.
One key area of digital transformation is the world of client engagement. The days of leaving brochures around and advertising using traditional channels (such as newspaper, radio etc.) only are long gone and it is important to embrace mobile.
Think of practically anybody today and were they to accidentally forget their mobile phone then literally a sense of panic is likely to flow through them. People's mobile devices are proving to be an extension of their bodies so frequently do they look at them. It is far more usual than you might think for people to look at their devices upwards of 150 times per day. Yes, 150! Scarcely believable isn't it – yet it is a modern reality.
So how can museums go about harnessing the power of the mobile phone? Well, we think any organization cannot go far wrong by using text messaging when they speak to their customers, potential customers or indeed own team members. People often forget the last point.
SMS has been around a long time and quite literally billions of people around the world actively use it each day. It's something so many are supremely comfortable with and yet when they receive a message they cannot stop themselves from picking their devices up and looking immediately at the content delivered. It drives huge urgency.
If you have got a new collection, a change in opening hours, a special ticket offer or practically any other message you want to relay to people wherever they might be then SMS is something you can rely on to serve you well.
There's also nothing stopping you getting more creative – rather like the SFMOMA did back in 2017. With a little help from actor Neil Patrick Harris, the San Francisco Museum Of Modern Art's on-demand art-texting experiment became a viral sensation. It received two million SMS in a week when it sent works from its 34,678-piece collection to anyone in the world via text message.
Anyone could take part, by texting 57251 with the message "send me" followed by a short description of what they were in the mood to see. This could have been an emoji, a color, or a keyword. The result was art to match. A trial run in March 2017 proved so popular that mobile carriers blacklisted the number, suspecting it was spam! You get the idea how engaging SMS can prove to be. Of course having an actor in your corner with millions of social media followers won't do you any harm either…
Text messaging isn't new. SMS is in its 30th year now and whilst most people have moved on to use chat apps such as WhatsApp, Rakuten Viber, Telegram Messenger and others for their personal communications with others, an increasing number of organizations have picked up just how powerful a tool SMS is for driving conversion rates, client engagement and loyalty.
Here at Intis Telecom we've focused on business messaging for 13 years. We have a loyal client following who recognize the value we bring to their businesses. Our SMS and chat app solutions make it genuinely easy to send for you to send your customers content rapidly and accurately, allowing you to get on with doing what you do best – treating your customers with exceptional care, speaking to them all as individuals.