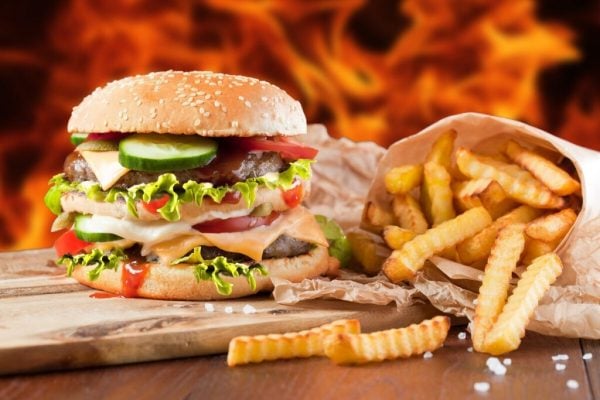 The global fast food industry, which includes everything from burgers and fries to tacos and pizza, saw revenues of more than U.S. $647 billion according to title max.
COVID-19 depressed sales in the past couple of years but the longer-term industry outlook is promising. Experts project the global fast food market will reach upwards of $931 billion by 2027, which represents a compound annual growth rate (CAGR) of 4.6 percent.
Over a third of U.S. adults consume fast food every day and of the almost 200k fast food restaurants over there, the majority are dedicated to the burger lover. Mcdonald's alone has over 37,000 of them globally across almost 1200 countries but it's not just the big chains that have it all their way. Over half globally are run by small operators.
Fast food gets a lot of negative press however that doesn't stop diners (including us!) from including these restaurants in their daily or weekly routines. After all, the meals are tasty, fast and relatively cheap, appealing to even the most pickiest of eaters – a big help for busy parents as many of you will know yourselves. The fact that one third of children eat fast food daily demonstrates that fact very clearly…
The big chains are well-known for leveraging SMS text messaging to raise awareness of new products with a wide audience but we have noticed that quite often the crucial element of personalization has been lacking. Also a distinct call-to-action needs to be present to actually get customers buying from you.
No matter the size of your burger enterprise, localization also plays an important role. Localizing content shows your commitment to your customers. If you are addressing your customer's needs in a way they understand and are comfortable with, they are more likely to buy your product or service. The important word here for us is "comfortable" as exactly HOW you go about communicating with your customers is just as important.
There are so many channels out there competing for attention but which one should enterprises of all sizes really be really grabbing with both hands and leveraging for all it is worth? Undoubtedly there are many great ones with huge reach but we believe it would be remiss to ignore SMS.
No 'silver bullet, sure-fire recipe to acing customer engagement exists but it's easy enough to get an insight into how people interact with their phones. Just have a look at practically anybody you know when they receive a text! What do they do? They cannot stop themselves from picking up their phone to have a little look at their messages.
Email absolutely does have a role to play in most organizations but when it comes to truly grabbing attention then nothing plays out like leveraging SMS.
Building a burger business from the ground up is never easy and with so much competition from so many fast food players around of all types, it's definitely worth putting your hand in your pocket and making an investment in using a channel which will ensure the absolute majority of your content will be read within only a couple of minutes of it arriving on the handset of the intended recipient. And when we are talking about a total addressable global audience of active users in the billions (more than email) then it's something that cannot and should not be ignored.
Here at Intis Telecom, we've spent well over a decade perfecting the art of business messaging and have a loyal client following who recognize the value we bring to their businesses each day. Our
SMS (and also chat app solutions) make it genuinely easy for any organization to send its many and various stakeholders content globally rapidly and accurately, allowing them to get on with doing what they do best – treating their customers with exceptional care, as individuals. Never forget the power of personalization!