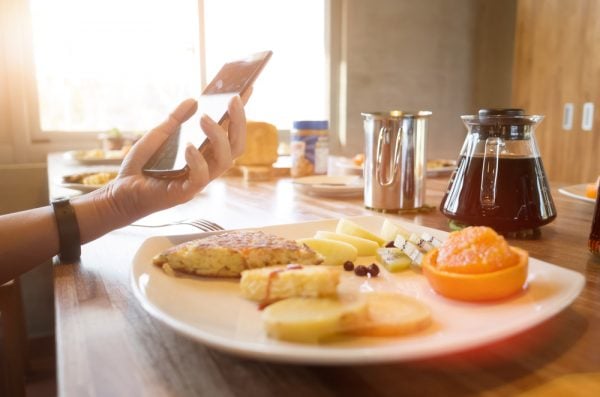 'Go big or go home' is an oft-used phrase. Its origins are military, an expression used by pilots involved in bombing targets. It means the longer you stay on the target the high probability of a direct hit. The 'go big' element relates to exposing your aircraft to ground fire for a longer time period to ensure a direct hit. The 'go home' means if you haven't the courage to go big just go home. Let's just say that the global restaurants and food service industry is going big. Very big. And a lot of it is, as we have seen the past year, has in fact had no other option than to go home…
The current size of the international foodservice market is in the region of $3,500,000,000,000. No typo there. $3.5 trillion.
Fast food makes up about a quarter of the market with the fastest growing area globally being online food-delivery platforms. These are expanding choice and convenience, allowing customers to order from a wide array of restaurants with a single tap of their mobile phone.
At the end of the day though, when things get back to normal (which they will – but possibly later rather than sooner) the largest piece of the revenue pie will go back to being generated by the traditional restaurant business. After all, who doesn't like the experience of getting out and about, having a change of scenery, having zero work to do to prepare it and just getting on with the business of being able to eat delicious food? None of the Intis team for a start! We can only imagine the pent-up demand for restaurant visits when COVID restrictions are well and truly lifted.
Effective mobile engagement has a huge impact on restaurants and the humble SMS is leading the charge. You need to view SMS as the original mobile app. Various studies have shown that even across the smartphone generation, usage of SMS is sky high; almost every single subscriber interacts via SMS at some point each day.
Any restaurant not incorporating Business SMS (also known as A2P or Bulk SMS) into their marketing mix or using it for transactional notifications, such as in their table booking process, is missing a trick. Promotions and booking confirmations vie for the top spot where use cases for SMS in the restaurant domain is concerned. With a response rate of 45% (over seven times higher than emails) and given 75% of people prefer to receive offers via SMS than email, little wonder!
Restaurants are in the business of making a profit and a sure-fire path to this is ensuring customers are left satisfied. A simple SMS can help here. Think of something that makes someone smile. Congratulate them on an anniversary, a birthday. Sending holiday greetings. Even just saying a simple 'hello' can positively impact a client's mood. And that in turn enhances association with your brand and results in increased loyalty. Anything that makes your restaurant memorable (in a positive way please – we don't want to be seeing you on Ramsay's Kitchen Nightmares!) and offers a personal angle to service which a client can easily appreciate, looks like a sure-fire winner to us.
A critical ingredient in effective restaurant communications is timing; knowing exactly when it is best to engage with your client base is an art form in its own right. Our traffic flows show us that Saturday is the most popular day in the whole week for restaurants and takeaways to send SMS messages and over 90% are sent out between 11am and 6pm.
Whatever a restaurant uses in its quest to drive engagement rates higher, SMS should never be forgotten. It is very powerful.
Intis Telecom have specialised in delivering enterprises' content to their customers all around the world rapidly and accurately for the past 10 years. And it's something we do very well.
Food is a basic human requirement and given delivery options of it for most people have increased dramatically the past year, if you are in the business of food, you absolutely need to stay close to your customers. Because if you don't, plenty of others will. Intis Telecom have the accessible, easy-to-use solutions available to ensure your customer relationships stay strong. Now that's a nice takeaway…