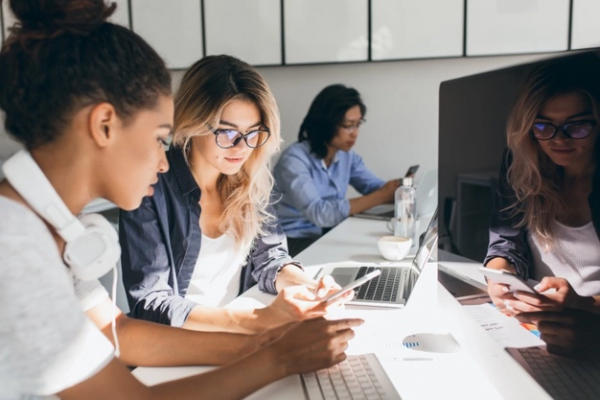 Group SMS online is a great opportunity for family, colleagues or remote friends to quickly convey information, share news and make plans. The SMS group unites people with any belonging to each other in order to simultaneously receive the same text messages. We have prepared useful tips for you to help you create a positive atmosphere and get the maximum response from the group text participants.
Define your audience
If you use group SMS to exchange a large amount of information, then you must know to whom you want to convey any information.
Write to the point
If the group text contains information about your upcoming trip, write only about the trip. If someone starts a conversation about a different topic, create a separate group for a new discussion and add people who are interested in it there so as not to overload the trip discussion group.
Don't start a private conversation in a group
Sometimes people forget that they are in a group created for a specific discussion and can send SMS in a group that contains something personal, so important information for which the group was created may be lost. To discuss something personal, you can always write directly to a person.
Choose the optimal number of people in the group
The number of group members may vary depending on the group texting app you are using for group communication. The Apple iMessage text sms app for iPhone and iPad can hold up to 25 people. However, this does not mean that you should add as many members as possible. The optimal number is 7-10 people.
Don't make people wonder why you added them
Group members should know why they were added to the group. If it happened that you created text group messages for people who don't know each other and don't know the common goal, your first message to everyone should include information about what they are here for and introduce everyone. Do not add new people after creating a group, this can confuse new and old members.
Add the participant numbers to your contacts in advance
If you don't regularly add people's names to your contacts list, they will appear as a phone number in group messages. Of course, you can send an SMS group message and ask "Who is this?" already in the group, but it will be impolite and will attract attention. If you are creating a group text, invite people to add each other to their contacts if they have not already done so, so everyone will be comfortable and everyone will know who is who. Invite everyone to meet – this is a great opportunity to meet and exchange contacts.
Ask one question at a time, wait for an answer to each
Almost every group text app has the ability to see that a person is writing something, often three small dots. Don't have multiple conversations with different people at the same time – this can confuse other participants. Wait for an answer to your question before asking the next one.
Don't send too many emoticons, pictures and gifs
You can send one or two emoticons reinforcing them with your own text to express some of your emotion. But not all people love a lot of emojis, pictures and gifs – it can be confusing. A large number of emojis annoy everyone, even if they are somehow backed up and sent in essence. The group messaging text should be as informative as possible.
How to send a group text message?
Each app for communication has the ability to create a group, add all the necessary participants to it and send a text with information there.
How to group text or how to group SMS
Try to write everything in one message, especially if the amount of information is large. Many people are annoyed by the large number of notifications, even if they are related. Thus, try to conduct the dialogue constructively and once again do not write any message without much sense.
Apps
Try to use not standard group texting apps on your phones, but special applications for group text messages and communication with each other. Such programs are maximally convenient for information exchange.