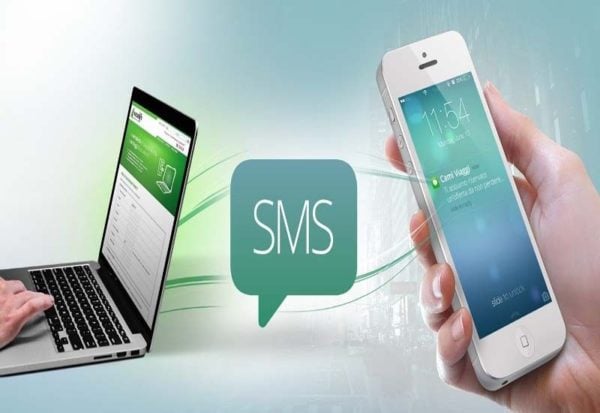 Amongst marking methods, SMS campaigns have become firmly entrenched as they are a fast and inexpensive way to send advertisements. Subscribers tend to read messages in the first few minutes after they've received them. A well-written text can attract attention and lead to a successful advertising campaign. That's why more and more people prefer SMS mail-outs to advertise their products or services.
However, before sending bulk SMS, you should carefully approach the choice of online SMS sending service. SMS mail-outs via the internet are usually carried out using specialized services that send messages via a separate gateways and software. So, how to pick such service? We've selected several criteria that are worth paying attention to.
API availability
An API (Application programming interface) is a piece of coding which allows one computer program to interact with another. In general, this mechanism is used to combine the work of various apps into a single system. If this is done, the assemblage of programmes managed by the API can be called a "black box", with the API as the key to all the doors inside.
The Intis Telecom team has developed its own API, which allows us to greatly simplify the work of our clients and create many opportunities for them.
Our API allows you to:
Send a single text message;
Send a group of text messages with unique parameters for each message;
Send status requests;
Get status reports for specified URLs;
Send balance requests;
Request information by number;
Compile and edit mailing lists;
Delete scheduled SMS mail-outs.
Our API's rich capabilities can help you achieve better results. You can easily introduce it into your CRM, BPM, ESP etc.
Pricing
The pricing policy must be transparent so that customers can understand what they pay money for. Offering a variety of options; countries, mobile operators and payment methods – shows that the online SMS sending service has a good base, many partners and provides choice for its customers.
Using the Intis Telecom website as an example, you can see that our clients can easily get acquainted with the prices of SMS messages in different countries and various operators, as well as choosing whatever currency is more convenient for them to work with. You can download the full list of prices in an Excel file. We also provide various payment methods which are accessible from your account.
Personal account
A personal account is an integral part of working with SMS mail-outs, so, when choosing a service, this item is worth paying attention to. What should be in your personal account?
To begin with, the menu should be intuitive to use. You should also have the opportunity to fund your account in various ways, so that you can choose the payment method is convenient for you.
Let's turn to Intis Telecom's personal account as an example and see what features it has:
Simple and easy navigation;
A large set of functionality;
An SMS campaign scheduler;
A Template manager;
Personalisation abilities;
Analysis of SMS campaigns.
And this is only a small list of the possibilities provided by our platform.
Testing and tech support
When choosing an online SMS sending service, we advise you to look for information on whether this service is testing its SMS routes or not and how it does this. This gives you an understanding of how reliable the connection will be, whether your SMS mail-out will reach the subscribers and how responsibly the service does its work.
For example, Intis Telecom provides constant monitoring of its routing, so we are confident that our clients are satisfied with our service. We have launched a system allowing independent stress-testing of any SMS delivery route. Through this testing, we get additional insights into the quality of channels.
Tech support is also an important part of ensuring a good quality service. Communication with the support team should be convenient and fast. To do this, there is a special chat window on the Intis Telecom website, where our experts help you resolve issues, as well as providing the necessary information. If our specialist isn't online, you can always send your question through the same chat window, which we will handle it as soon as possible.
Modern website and additional software
It would seem that the look of a website can help you in choosing a good online SMS sending service, and this is another point that you should pay attention to. A website is the face of a company. Indeed, if the company doesn't follow the latest IT trends and doesn't apply them in practice, then it is possible that their SMS message delivery services don't meet modern quality standards and they aren't using the latest technology.
Additional software allowing clients to work conveniently with SMS mail-outs is also an indicator of a service's responsible attitude to its work. This means that it is trying to improve, creating new solutions and ways to work with bulk SMS.
If we talk about Intis Telecom, then here's an example of two of our developments:
First is a Free Desktop App. This is a very easy and useful app for texting your clients right from the desktop. To do this you just need to take two steps: first, copy the contacts from a file or program to the clipboard and see them appear in our desktop app automatically; then enter your message and send it out to the contacts.
And secondly there is our special plugin. SMS4Office is a free plugin for Excel which we've created to release our clients from the need to open the browser and authorise in their Intis Telecom accounts every time when they want to start SMS mail-outs.
We've mentioned only a few points that you should pay attention to when choosing an online SMS sending service. Whatever service you choose in the end, the main thing is to think through your choice..