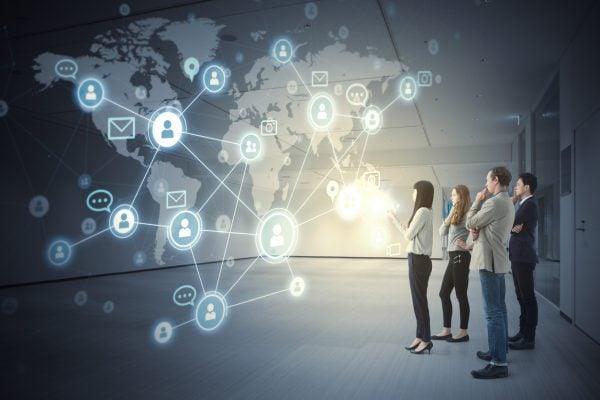 Collecting client data is important for companies. Thanks to this information, businesses can create personalised offers for their customers, send them promotional messages and updates, increase sales, etc.
However, when collecting client data, companies must take care to protect them. Customers entrust their personal information to companies in order to gain some benefit, not to get a headache.
When people talk about protecting client data, they mean Personally Identifiable Information (PII). This term refers to markers that point to a particular person such as name, address, email, phone number, etc.
Due to the perceived value of PII to third parties and its vulnerability to hackers, information protection is becoming a priority for all companies, large or small.
Why is it important to protect client data?
The law. Data protection laws vary from country to country and depend on the location of the client. Failure to follow the rules results in fines.
Client trust and company reputation. Data leakage is a breach of trust. Even top brands have suffered damage to their images when client data has been compromised, in some cases this has led to legal action being taken against them.
Time and cost of work. Without reliable ways to protect data, business processes deteriorate. In addition to the legal fallout and reputational damage resulting from these mistakes, employees have to spend time investigating incidents and resolving the consequences, which may slow down the company's workflow and reduce efficiency.
The right strategy for working with client data prioritises two main aspects; confidentiality and security.
Good data privacy involves sensitive and appropriate data handling with the informed consent of clients for receipt and use of the data, with stringent measures in place to control access.
Data security is more complex. It's important to prevent hackers, scammers, or untrustworthy employees from gaining access to sensitive information.
First, study the law. It's important.
Data privacy laws vary around the world, they are constantly changing and often far from black and white. Usually there is no simple bullet list, instead there is a set of rules, values ​​or principles that must be maintained. As discussed above, the laws at the client's location at the moment of giving consent are those that apply, rather than those in force at the company's location.
Also, you need to be sure that any third parties the business works with are reliable.
When it receives the client's data, a company takes on the responsibility to control access to them. However most companies work with third parties; website hosts, customer communications management systems or mailing tools, for example. If services mishandle customer information, the company that is storing the data is to blame. Therefore, only use services you trust and make sure you have checked their security.
Protecting client data is very important. If this task is neglected, the business cannot function successfully. Intis Telecom always takes care of client data. You can read about our protection measures in our Privacy Policy.
Our team also helps companies protect their client data. You can safely upload your clients' numbers for SMS mail-outs and you don't need to worry about them leaking.