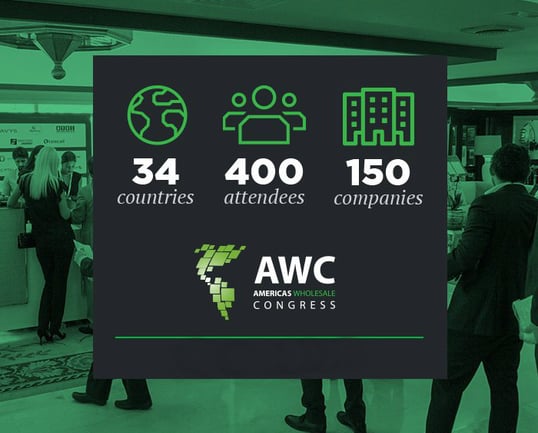 Our CEO, Andrey Insarov, has just been back from Americas Wholesale Congress (AWC), which was held in Miami, USA, 28 – 29 March.
This year 34 countries, 400 attendees and 150 companies took a part at AWC. Intis Telecom successfully presented its telecom solutions at this event.
AWC is the meeting point for the Americas & Caribbean telecoms wholesale community.
AWC is an event for the entire industry with participants from all areas of the wholesale telecom industry including Tier 1, 2 and 3 carriers, mobile / wireless operators, ISPs, VoIP providers and technology partners from the voice, data, satellite, sub-sea and fixed-line markets.