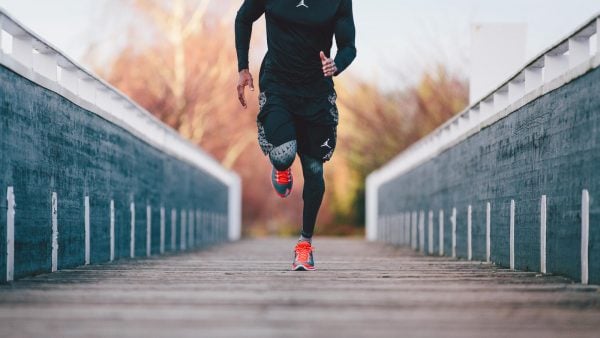 All of us react differently to boredom and stress. Put these two things together and you end up with the recipe for a situation which can expand our waistlines! Comfort eating is real. Isn't it frustrating how almost without exception the really tasty foods out there are not exactly the best fuel for our bodies. Chocolate seems to be the guilty pleasure of choice for much of the Intis team!
Since time immemorial, human beings have had to move with purpose to either evade capture or simply to catch their food. We are of course talking about running. This activity (sport?) really does not have much middle ground, with people either hating it or liking it. What is undeniable though is that apart from a decent pair of running shoes it does not cost anything else to get out there and take advantage of the great outdoors.
Many different types of organization have sprung up to support people getting out and starting to get into running. A notable example is Parkrun, a UK-based global charity with a mission to make the world healthier and happier. More than 7 million people have registered to take part in free, weekly 2 km and 5 km community events every Saturday and Sunday morning all over the world. Walk, jog or run it doesn't matter! It's now in over 20 countries all around the world, each community event delivered by a team of local volunteers.
Running and exercise in general is all about inclusiveness and wellbeing but people need guidance and organizations and their events do not miraculously take shape and run on their own. Great communication is key to everything, whether it be with your customers, users, team members, suppliers or any stakeholder you can think of.
The days of people expecting and accepting communication from enterprises and organizations to be one-way only are for the best part long-gone. The world has moved on and people expect communications to be more akin to conversations – the era of conversational commerce is well and truly upon us.
So many running and sports entities not only rely on the great work done by their employees but also an army of volunteers. Everyone needs to be kept engaged and with so many people having to be out and about setting events and sessions up, mobile messaging really comes into its own here.
At the end of the day no matter who you are, what you might be doing and where you might be, you just want to be kept informed. The not-knowing can kill business so we strongly recommend you use mobile digital channels that the average person on the street is already very comfortable with. And the one we would reach for time and again is SMS.
Text messaging isn't new. SMS is in its 30th year now and whilst most people have moved on to use chat apps such as WhatsApp, Rakuten Viber, Telegram Messenger and others for their personal communications with others, an increasing number of businesses have picked up just how powerful a tool SMS is for driving conversion rates, client engagement and loyalty.
People look at their phones approximately 150 times per day and given every mobile phone supports SMS and well over 90% of SMS content is read within 5 minutes of receiving it – and all without requiring an internet connection or access to a smartphone or computer – it would be wrong not to reach for it.
Sure, SMS isn't free and it's tempting to stick to the likes of email but at the end of the day if you absolutely have to get people's eyes on your content as a mater of urgency then SMS is your ticket to achieving this. And this advice is relevant to all of you out there. No matter your business, don't disregard something quite literally 5 billion people have access to and are familiar with.
Here at Intis Telecom we've focused on business messaging since 2010 and have a loyal client following who recognize the value we bring to their businesses. Our SMS and chat app solutions make it genuinely easy to send for you to send your customers content rapidly and accurately, allowing you to get on with doing what you do best – treating your customers with exceptional care, speaking to them all as individuals.