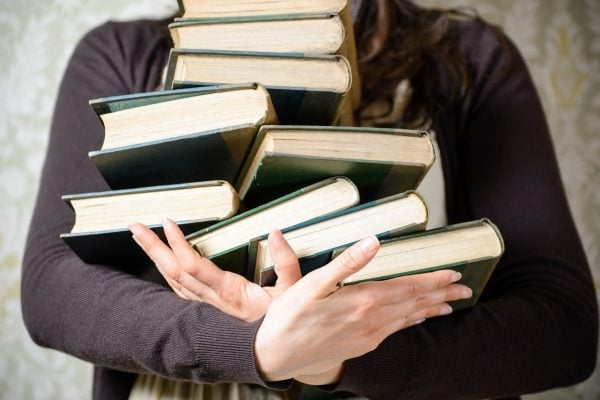 To create an efficient and successful SMS campaign, you need an understanding of the fundamentals of marketing. You can either hire a marketer with this knowledge, or you can try to figure it out for yourself.
We've decided to help you a little by compiling a list of books covering a range of different types of marketing. These can be useful both for experts in this field and for those just starting out who'd like to understand it better.
Marketing Management by Philip Kotler
Marketing Management is a marketing classic by the renowned Philip Kotler. This man is one of the most famous marketers in the world. His work, Marketing Management, has become an invaluable collection of tips, real life examples and explanations of marketing tools that can't be found anywhere else.The work is a reference book for students and marketing practitioners. It contains the theoretical foundations of marketing, illustrated with practical examples.
Customers for Life by Carl Sewell
Carl Sewell's book is a living entrepreneurial experience. Let's say that you're an average retailer with average prices and quality. The author claims: "In this state of affairs, your only way to stay in the market is to create a service for which customers will return to you."
Carl Sewell comes from a long line of car dealers. He first crossed the threshold of his father's shop at the age of five and since then he hasn't looked back. Today he is one of the largest automobile traders in the US and is a legend in his business. To achieve this status, he first set out the Ten Commandments of customer service and then followed them with rigorous fanaticism.
Launch by Jeff Walker
Launch has helped thousands of people quickly set up their businesses. Whether you have your own business or are just about to start one, this book provides a solid recipe for speeding things up.
What if you could bring your product to market like Apple or a major Hollywood studio? What if potential buyers were counting down the days until they could buy your product? What if you could secure a position in the marketplace that almost eliminated competition entirely?
Now the question is 'Are you really going to start out slowly and soon fade away?' Of course not, you are ready to make a start that will change the future of your business and your life.
Creative Advertising by Mario Priсken
This work is about creative techniques and thought strategies for advertising, marketing and the media. It is a guide to the birth of brilliant ideas. With provocative optimism, the book claims to allow the reader to glimpse into the mysteries of the alchemical processes of creative thinking.
It explains the thinking strategies of creative professionals and provides insight into how great ideas are created. It is no coincidence that this book is a reference for many creative directors around the world. After reading and understanding it, you will be able to solve a creative problem of any complexity.
Six Thinking Hats, Edward de Bono
This book is a famous and effective training course for the development of thinking. Our jumbled thoughts often prevent us from focusing on what is most important. There is a simple but effective mind control technique that will help you organise your thought processes.
When you have done this, your thinking will become more focused and productive, which will allow you to easily solve problems, make the right decisions and find the best way out of even the most difficult situations in business, study, career or just in your personal life.
We hope you find these books helpful and that they will inspire you to create truly successful marketing campaigns.
If you decide to use text messages in your campaigns, then don't forget to register on the Intis Telecom platform. There you will find many useful features and tools for mass messaging.