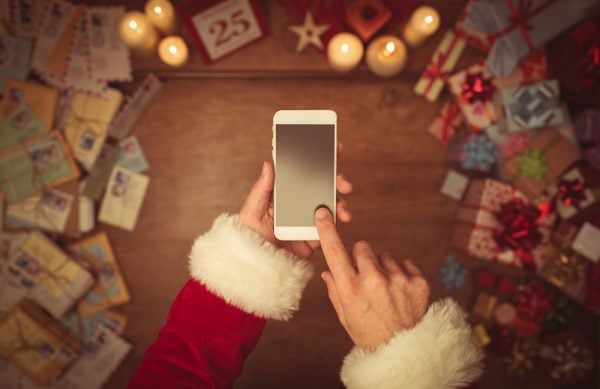 For many companies, the Christmas and New Year period is critical to their profitability and advertising campaigns attracting attention at this time are the most important of the year. Businesses and marketers have to raise the interest of customers while standing out from the competition, and also taking care not to repeat the slogans and messages from previous years' SMS mail-outs.
Everyone has their own muse, so we've decided just to consider what kind of messaging options there might be.
Wake up your base
You will need an analytical approach and a lot of time to create an SMS mail-out that is relevant to each segment of your clients. To begin with, just divide your base into segments.
These can be new customers, active buyers, or those who haven't used the services of the company for a long time. For each segment, it's worth preparing different messages that will go to the very heart.
For example, by dividing customers, you can create texts in categories such as:
purchased goods,
accumulated bonuses,
present,
discounts,
visits to an offline or online store.
Don't forget that even if you're sending the same messages to dozens or hundreds of customers, they need to be personalised and seem like you're only reaching out to one client in person.
Inspire
It's not always possible to collect a large amount of information about your customers. If not much is known, it's not possible to properly segment your base and make specific proposals. However, even in these cases effective SMS messaging is possible.
It's not even necessary to mention the upcoming holidays here.
Get inspired yourself to inspire your clients. It could be a typical winter day. Tell your customers how good it can be in winter and make an up-to-date selection of products that will fit this season.
"A winter day can be spent no less actively than a summer day. The crisp white snow attracts people to spend time outside, skiing, snowboarding and making a snowman with the whole family. However, your skin needs special protection and care during this season. In order not to distract you from the joys of winter activities, we've taken care of this for you. We've prepared a special selection of care products on our website [link]"
Entertain
Your SMS mail-out doesn't necessarily have to be advertising with openly presented goods or services. You can simply remind people of your existence via SMS.
We've already written more than once about what these SMS can be like. Let's quickly go through it again.
You can use large scale message send outs for quizzes, you can send useful or interesting information related to your business, you can conduct polls.
You can also come up with something new. For many, it's no secret that this year, like the previous one, wasn't too easy. The pandemic is still not over, and therefore many restrictions remain and new ones are appearing. People have been under stress for longer than in previous years.
This is affecting them greatly. You can give them the chance to talk. This kind of interaction can attract the attention of many customers.
You can do this directly via SMS, or you can create a special page on your website and direct subscribers there.
How are these methods different? In the first case, subscribers won't have to go anywhere. This can increase the number of participants in the interactive experience. In the second case, clients will go to your website, where some will stay, maybe browsing a catalogue.
Whichever method you choose, don't forget about participation bonuses.
An SMS mail-out before the Christmas and New Year holidays doesn't have to be dedicated only to them. You can be inspired by anything, just create the mood. If you have already chosen the subject of your SMS, go to your Intis Telecom personal account, where you can set up large scale SMS send-outs as you need them.