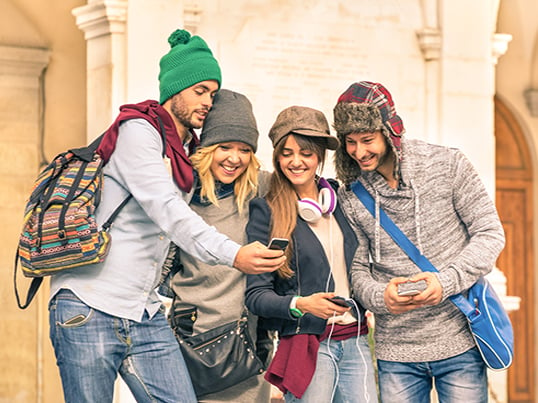 Recently, we have been talking a lot about how SMS marketing works in various business areas. This has been an extensive and challenging task for us, but the results are just the tip of the iceberg, as each of you runs different businesses.
So, now we want you to dive deeper and find out 6 golden rules for composing incredibly effective SMS campaigns.
1 Say who you are
If stating your company name in the senderbar is not legally permitted in your country, don't forget to put your brand name into the body of the text message.
We advise you to put the name near the beginning of the SMS. That will help your mobile subscribers to quickly see that it is you and not your competitor, who has texted them.
2 Go straight to your deal
At first you should explain the core of a deal and next name set out its details. These are the basics of any advertisement.
If you've ever been caught out by the terms written in the small print, then you'll know this without a marketing degree.
So, to grab your clients' attention, start a text message with what exactly you're offering, only afterwards saying what people should do to get it.
This part of an SMS should sound something like this: 'get your free T-shirt when purchasing jeans'. We have 'get your free T-shirt'as a deal and 'when purchasing jeans' as a qualifier.
3 Create an urgency
Stating the expiration date of your marketing campaign in a text message is extremely important.
Time bound promotions make your customers react on them immediately, as your offer won't last forever.
Make sure that your campaign runs for a really short time period. The best duration is about 3-5 days. The longer it continues, the less chances you have that your clients will decide to bargain with you.
4 Show an exclusiveness of your SMS campaign
One thing you need to realize is that messaging your clients is a very private, even intimate process, because by giving you their mobile numbers, which are personal information, people are showing their trust in your brand as well.
So, you should pay them back, by showing that they are special for you.
You can do this by including a call to action in the text of an SMS, something like 'show this text message / text / SMS to the [vendor]'.
This helps to remind people that there are only a limited number of individuals who have received the SMS and those who have not got it have been excluded from your campaign.
5 Set the time and content of bulk messages in advance
You should always be aware of how many times per week or per month you are going to text to your clients and what type of information you're going to send them.
This will help you to make well-organized SMS campaigns. But what's more important, is that this will let you to disclose your messaging frequency to your customers, so they will know what exactly stands behind your SMS marketing.
If you keep your word, by not spamming your clients, you pave the way to long-term relationships with them based on trust. We hope you are looking for truly loyal clients, not irritated mobile subscribers who don't know where to hide from your intrusive SMS campaigns.
Remember, your customers' loyalty can not be forced, but it can be earned by really useful SMS contents at set times.
6 If a client wants to go, let him do this
Again, this is about the futility of not giving them this option.
A person should always have the chance to choose whether to stay with you or to go. Any restrictions may cause people to feel resentment.
So, make sure your SMS campaigns have the possibility of an opt-out. You can do this by simply including at the end of a text message a phrase like 'Text "STOP' to opt-out'.
Don't be afraid, you won't lose all your subscribers. Practice shows, that the opt-out rate is between 1.3 – 6.1%, this means that the great majority of your mobile subscribers (94-99 %) will stay with you.
So, it's better to keep your focus on the attractiveness of your text marketing than worry about people unsubscribing.
‍