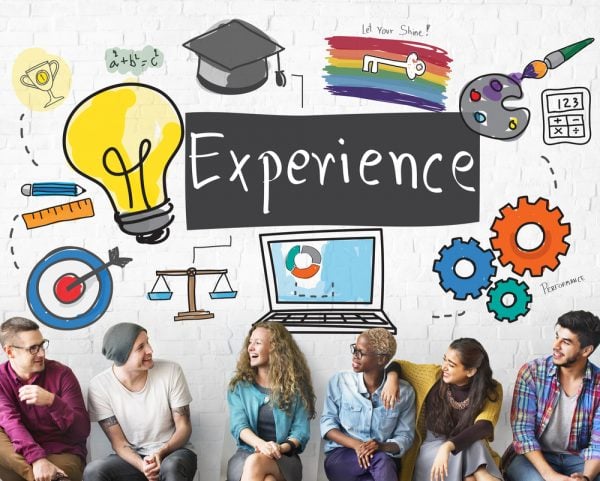 Delivering a personalised consumer experience can be one of the most reliable ways for a brand to build loyalty. For the past 20 years, YouGov has been a global provider of analysis and data generated by over 17 million registered panelists in more than 59 markets. It's safe to say research by them is rather comprehensive so we just had to sit up and pay attention when results from a recent global study of theirs came out looking at the whole area of personalized experiences thamatter.
Delivering great customer experience is key to driving loyalty and service excellenece is in turn central to this. Globally around a fifth of consumers feel that tech companies (19%), banks (19%) and restaurant brands (18%) are successful at delivering personalized experience. Now we don't know about you but those results hit us as being considerably lower than one would expect. And the research threw up there were very significant regional variances in each sector, the divergences being most noticeable in the one sector all of you reading this will be familiar with – tech.
In Mexico, two-fifths of consumers (41%) feel that tech companies are successful at delivering a personalized experience but that proportion plummets to just one in 14 Danes (7%), 9% in the UK and 10% in France. When it comes to banks, Germans are least likely to believe they can deliver a successful experience, with only 7% of them saying so. It's clear that the personalization expectations of consumers differ widely between markets.
In recent times, financial institutions such as banks have embraced technology, which has helped develop their ability to create personalized experiences but it's clear that technology alone doesn't win the battle. It's HOW exactly any organization goes about customer engagement that truly makes the difference yet so few understand.
Research from our friends Mobilesquared, fellow members of the mobile ecosystem forum, shows that over 90% of listed companies globally do not even use SMS text messaging to communicate with their clients. And that is a huge omission.
Intis Telecom have been in the business of delivering our enterprise clients' content globally via SMS and chat apps for well over a decade and we have seen first-hand how beneficial texting is to developing and cementing client relationships.
Many years ago SMS was just used for delivering one-way marketing type content en masse with precious few or no attempts at customizing the content but that has changed massively. Today SMS is very much a two-way communications channel and used properly, delivers superlative personalization possibilities. So why has SMS captured the imagination today for B2C and B2B communications? In one word, ubiquity.
No matter the type of mobile phone a consumer owns, all support SMS. This means over 5 billion people globally use SMS and now there are more ACTIVE users of SMS than even e-mail. Send somebody a text message and they cannot escape the lure of the flashing notification light or beep; they just have to pick up their device and look. The same cannot be said of email where most go unread. SMS has a 98% open rate and a 90 second average response time which is a real game-changer for anybody not yet switched on to using to.
Personalize your content, use a channel such as SMS and see the positive changes to your business.
2022 is now our 13th year in the Messaging business and we know how important consumer trust is and professionalism. Our SMS messaging solutions make it genuinely easy for you to send your customers content rapidly and accurately. Business messaging is our focus and our solution is cost effective, intuitive and allows you to get on with doing what you do best – treating your customers with exceptional care, as individuals.