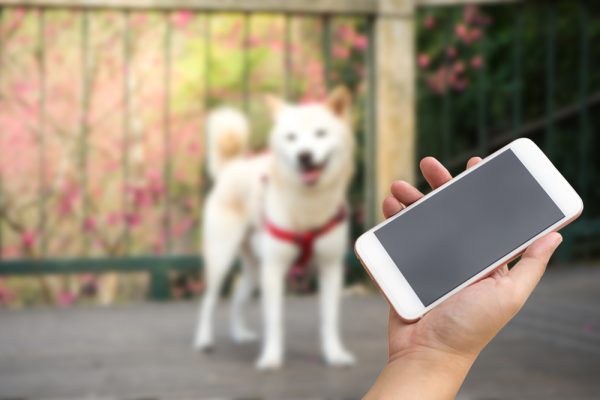 Owning a pet can be an extremely rewarding relationship. Most types of pets have the ability to both relax you and provide a great outlet for play and fun. The simplicity of an animal curling up in your lap after a long, hard, working day whilst you watch television, play a game or read is an automatic stress relief. The weight of the world on your shoulders can really lift and you can feel so much better so fast.
The above in part is why the global pet care market size surpassed USD 232 billion in 2020 and is expanding at a cumulative annual growth rate of over 6%. So many people who never thought of owning a pet have found they have done exactly that in the past couple of years. There are quite literally millions of new pet owners globally. Technology too is helping to grow the whole pet care services market, making grooming, training facilities, and boarding accessible to owners like never before. And of course, being able to track your precious charges. But not everything has been a bed of roses.
One specific business area that was utterly decimated in the past couple of years, when our freedoms were curtailed and travel severely limited or totally banned, was pet boarding. Millions of pet owners do not have people who can just spring in and look after the likes of cats and dogs when away on business trips or vacations and relied totally during these times on thousands of businesses to look after their previous charges when away. Thankfully the travel situation is picking up slowly and the expectations from many is that in a couple of years so many extra trips will be taken. Roll back the clock to 2019 please on this!
If you are in the pet boarding business then you need all the help you can get to get your business back on track and central to this is reengaging with past customers and well as of course acquiring new clients. The days of only one-way mobile digital channels being available to help achieve all of this are well and truly behind us now as the era of conversational commerce and conversation messaging dawns.
Any business looking to get back out there needs to speak in a language people really understand and use channels that so many are comfortable with already. Now is absolutely NOT the time to reinvent the wheel and try out untested ways of engaging with your stakeholders – whomever they might be. Whether existing clients, prospects, suppliers or indeed your own team members, we strongly recommend reaching for something that billions use today already – SMS text messaging.
SMS may not have the visual appeal of some other channels but it grabs attention across the widest audience possible like no other out there. With email you are lucky if 25% of the messages you send are ever read. Sure, chat apps are amazing bringing with them fantastic visuals and fulfilling many use cases but if you are looking for the widest and yet most accurate brush to paint with then SMS has to be up there for you to use.
There's a lot of competition in the boarding kennel space and to stay ahead of the pack, top-notch client engagement is key. Why not use SMS to confirm all your bookings, sent pet updates to your clients embedding links to video of their cat or dog whilst away, seek out client feedback in an unobtrusive way and of course to send out special offers to keep your regulars coming back time again? All of these use cases and practically anything else you think of can be aided using text messaging.
We absolutely know there are a lot of business messaging companies and that you have plenty of choice but with getting on for 13 years' experience under our belts, we have a very good idea of what it takes to make messaging truly easy for you.
Our mobile messaging solution is cost effective, easy to use and allows organizations of all shapes and sizes to get on with doing what they do best – treating customers with exceptional care, as individuals.
We can guide you every step of the way with easy instructions and professional support. It really isn't difficult. Try us and SMS out!