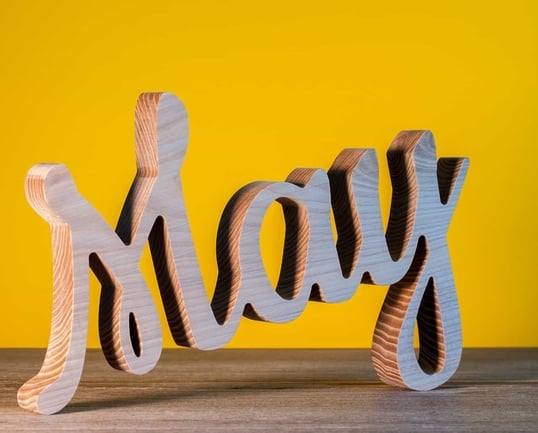 We're back with our monthly text about good reasons to send text messages to clients. Let's look at what interesting occasions we have in May.
1st May
Spring and Labour Day are celebrated by residents of many modern countries and regions of the world. It symbolises for all the triumph of the coming of spring, rebirth and the awakening of nature. In different countries, the name of this day varies but it unites the peoples of the world with its emotional charge.
The traditions associated with the celebration of this holiday also vary from country to country, but all are aimed at honouring spring.
The gathering of meadow daisies and fresh flower festivals are traditionally held in Italy and England. Charity organizations receive money from children selling flowers on thisday. In Finland, students have spring carnivals. From ancient times, it has been the custom that in the morning the French and Germans have gathered lilies of the valley in the forest on thisday, and given bouquets to each other. In the evening they have festive dinners and dances.
Such holiday is a wonderful occasion to send your customers an SMS mail-out and invite them to celebrate the day with you.
"See in the spring in our cafe. We have great discounts on our spring menu"
11th May
The history of Forest Planting Day began in the nineteenth century. The idea for the celebration comes from the British campaigner against the destruction of greenery – John Morton.
The traditions associated with this day are quite simple- people plant trees. This is often done without great ceremony, speeches and formal dress, but this doesn't prevent it from being special.
Thanks to occasions such as Forest Planting Day, our planet has a future. And you and your clients can become a part of it.
"May 11 is Forest Planting Day. We invite you to a festive tree planting. A free barbecue awaits all participants"
15th May
The United Nations has taken the initiative to establish International Family Day, which has been celebrated since 1993.Every year the holiday acquires a certain theme, which is also established by the UN.
This day can be celebrated by families all over the world. Thanks to the successful location of the holiday in the calendar, it can be celebrated by the whole family going on a picnic, to a café or going out for the day to do something together. The main thing is to spend this day with the whole family.
"The trampoline centre is a great place to celebrate International Family Day. Spend time together in a fun and unusual way. You can also compete for prizes with other families in our exciting competition"
18th May
The Night of Museums, or International Museum Day 2019 is celebrated on May 18, on Saturday.
Museums only became firmly established in people's lives in the twentieth century. However, the holiday devoted to them very quickly became extremely popular, and today is widely celebrated literally all over the planet.
The influence of museums on public life continues to grow and expand in our time.
This date is not complete without various festivals and concerts. As a rule, such events are held in open areas. Tens of millions of citizens of all countries participate in the celebrations on this day.
"Thematic exhibitions, engaging master classes and concerts from the best musicians of the city are waiting for you on this day in our museum. You can get acquainted with the full program of the Night of Museums and buy a ticket on our website: [link]"
23rd May
Surely many people would agree that World Turtle Day is a rather unusual holiday. Not all members of the animal kingdom are honoured with their own solemn date. Perhaps, special attention should be paid to turtles because they have long been a symbol of wisdom in many different nations, and in the world there are fewer and fewer of them every year.
On this day, you can, for example, arrange a charity concert to raise money to help save endangered species of turtles. Don't forget to inform subscribers and send them an SMS mail-out.
"There are currently more than 300 different species of turtles in the world, and more than half of them are endangered or considered vulnerable. The Atlantic Ridley is one of them. On May 23, World Turtle Day, come to our charity rock concert. Let's help this species survive together!"
Of course, in May there are many more interesting events. We have just picked out a few of them. Find your own good reasons to send text messages to your clients. We'll be back with more in June.
‍