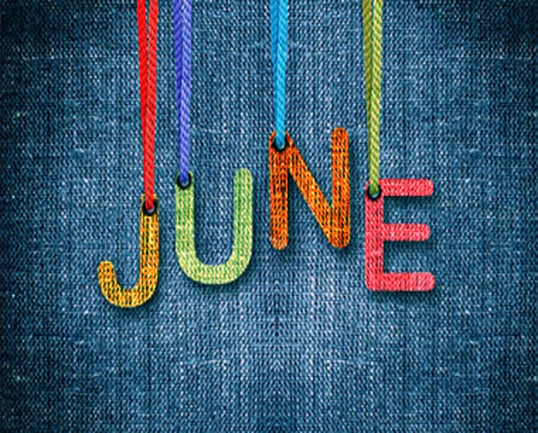 We're back with our monthly piece about how to find a good reason to send text messages to clients. Let's look at what interesting days we have in June.
1st June
On the first day of summer, there are two family oriented special days; International Children's Day and The Global Day of Parents.
Thes former is one of the oldest international holidays. The decision to hold it was taken in 1925 at the World Conference on Child Welfare in Geneva.
Since 2012, this day has also been the Global Day of Parents, which was proclaimed at the 66th session of the UN General Assembly. It is celebrated annually "in honour of parents all over the world" on the first day of summer.
On this day, festivals and various celebrations are organized around the world. You can also organize your own event and invite your clients to spend this holiday with their families at your place.
"The first day of summer is dedicated to some of the most important things in life – children and their parents. Spend this day with your family. We're offering a 15% discount on family dinners at our cafe. We're putting on a kid's entertainment program with gifts"
8th June
Since 2005, on the second Saturday of June, an unusual holiday has been celebrated around the world – World Knit in Public Day.
It is also celebrated unusually; everyone who loves to knit or crochet gathers in a public place; in a park, in a public garden, a café, etc – and indulges in their favourite activity.
"World Knit in Public Day is coming up. Prepare for it with us! All week you can get 5% discount on all kinds of wool for knitting. And on June 8 a cozy knitting corner will be organized in our store for anyone who wants to knit or crochet in company"
9th June
History is silent about the origins of International Friends Day, but this doesn't detract from its popularity.
This could be a good excuse for bars and other venues to organize themed events. Your SMS mail-outs could look like this:
"On June 9, in honor of International Friends Day, we're organizing a quiz dedicated to the popular TV series 'Friends'. Gather your team and come to our bar. Here you will find a convivial atmosphere and delicious food and drink. Join us to mark this wonderful day"
21st June
On this day, the world celebrates International Yoga Day, which was established by a resolution of the UN General Assembly.
The annual celebration of this holiday has become another date when the adherents of this teaching can gather, share experiences, conduct master classes, etc. Such events are open and held in parks and squares, attracting people's attention.
If you decide to become part of events dedicated to International Yoga Day, don't forget to invite your clients.
"On June 9, the whole world celebrates International Yoga Day. Our catering company is not an exception. From 9 am we will be a part of events in the city park, and we will also bring healthy food and drinks with us. Join us!"
Of course, in June there are many more interesting events. We have just picked out a few of them. Find your own good reasons to send text messages to your clients. We'll be back