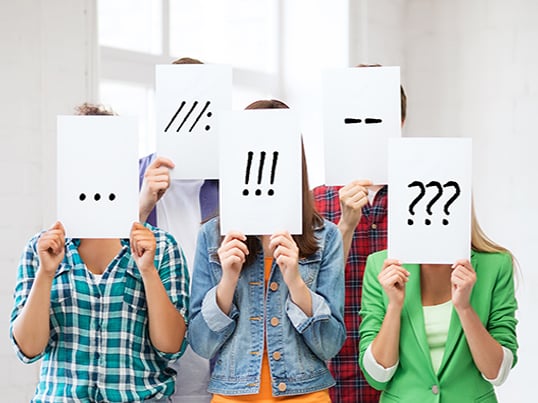 Shopping on-line is great, except that sometimes purchasing goods without a conversation with a real live shop-assistant makes you feel isolated from human interaction, like Robinson Crusoe. Thankfully, SMS messages can serve as a bridge between e-commerce and consumers, bringing the human touch to the exchange.
Emotions are a huge part of a brand. The more enjoyable the shopping experience is for customers, the more attached to your on-line store they become. So, how could you use SMS marketing to make everything warmer and more friendly?
Firstly, be personal at all order stages
That means you should write text messages in an easy and natural tone and keep to it every time you communicate with a client. You can start with a pretty informal SMS right at the first stage when a customer has created an order.
For example, for women's clothes it could be like:
"Great choice there, Kate! I'll make sure your order is ok and let you know when it's on the way. You'll rock the world with your new look! Cheers, Ann"
Meanwhile, order status updates are not the only thing to talk about in a SMS. So, aside from delivery related questions (such as rescheduling or canceling orders), you have a great chance to invite clients to your social media while they are somewhat "warmed-up" by the foretaste of their oncoming delivery:
"Awesome news, Kate! Your order on its way! I bet you're so looking forward to it. So why not follow us on Instagram while you wait? [shortened mobile-friendly link]"
Secondly, let your customer speak to you in many different ways
It would seem there are more than enough channels for customers to communicate with your e-commerce business; phone calls, e-mails, live chat on a web-site. But in our humble opinion, excellence in a customer service should know no limits!
So, adding into your marketing mix 2-way SMS dialogues and allowing your clients to text their problems to you, will just help them to feel even more welcome. After all, implementation of this new vehicle for better customer interaction will make it much easier for you to keep your customers informed and for them to give needed feedback.
That's what we call genuine customer service!
Thirdly, have something special for every client
You shouldn't reinvent the wheel to make a striking offer to your customers, just use demographics, people's shopping history and your brains to create suitable promotions to target them with via SMS.
But again, give it the personal touch.
Your own style of SMS campaign will surely gain you a faithful audience, allowing your message to spread by word of mouth.
All in all, SMS messaging helps you to be there for your clients and make their customer experience more personal. Your clients will return this favor by being more amenable to receiving your customized promotions.
So, you'd better not send on-line clients to a desert island by leaving them in isolation, send them an SMS instead.
‍