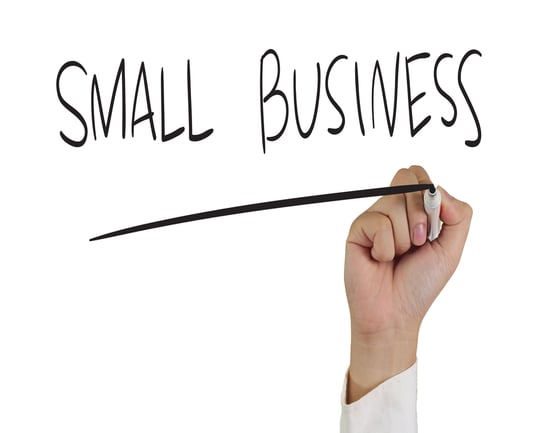 For small businesses, SMS marketing can become one of the most productive and economically effective ways of advance in the market. It is cheap, quick and affordable. You just have to take full advantage of all the opportunities which SMS mail-outs offer.
Why SMS is so effective for small businesses?
As we've already noted, SMS marketing is rather cheap. Unlike large organizations and holdings, small businesses don't have the amounts of money necessary for large-scale advertising campaigns. Nevertheless, the realities of the modern market demand that a company has to well established and command high recognition, otherwise sales won't be high, and the competitors will shoot ahead. Text messages can help you to achieve these results without large monetary investments.
The speed of information distribution via text messaging is also one of the strong points of SMS marketing for small businesses. You don't need to look for other ways to tell clients about yourself and your offers. Just send an SMS, as it will immediately reach your subscribers.
You also shouldn't forget that SMS is available to practically everyone. 98% of people have mobile phones. A striking example is that only 68% have gadgets allowing them to use the Internet. This means SMS marketing allows us to reach all 98%, without losing that 30% of potential clients who are not online. Moreover, SMS marketing performs four to five times better than online advertising for creating brand awareness and boosting sales. Use of coupons is also more effective when in combination with business texting campaigns, which have a redemption rate up to eight times higher than that for coupons sent via email.
How can you begin an SMS campaign?
It's very simple. You need to take three simple steps:
Study all the rules and regulations in your country, and, if necessary, of your subscribers' countries (if you plan to send SMS to other countries).
Done? Excellent. Next, you need to define how exactly you will send SMS. To help you with this task, Intis Telecom has created two incredibly easy to use ways of creating long term SMS mail-outs; an online office and a free plugin for Excel.
Both of these options are convenient and give a range of possibilities. The online office will allow you not just to create mail-outs, but also to adjust their times, taking into account the time zones of your subscribers. It can also analyze the data produced by your SMS campaign. The SMS4Office plugin has practically the same functions as the online office, but it makes it possible to choose recipients from right out of your spreadsheet, you only need to choose a range of cells. What's more, you can organize mail-outs directly from Excel via the plugin, without visiting the website.
Choose the way that suits you best, and start an SMS campaign which will allow your small business to grow.
‍