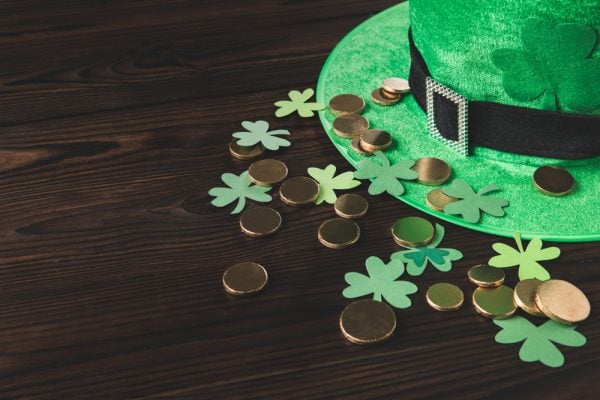 Although St. Patrick's Day originated in the small island of Ireland, it has become popular around the world. Because of the large numbers of people of Irish heritage all over the world, this holiday has grown beyond national borders and has become a kind of International Ireland Day. It is also a good reason to send SMS.
Traditionally, parades are held on St. Patrick's Day. People dress in extravagant costumes and go onto the streets, accompanied by brass bands as well as the requisite bagpipes. Some say this tradition was born in Ireland, but New Yorkers claim that the first parade took place in 1762 in their city. Ireland was then ruled by the British, and it is entirely possible that the inhabitants of the rebellious North American colonies thus expressed their solidarity with them.
Now St. Patrick's Day is celebrated in different cities of the world; New York, Buenos Aires, Melbourne, Seoul, etc. The popularity of the holiday is so great that virtually any event can be adapted to coincide with it. Just send out text messages to let your clients know.For example, you could arrange special promotions, or discounts on some goods.
"Try your luck, first prize is a free visit to our spa. Take part in our St. Patrick's Day lottery. The results will be known on March 17. More information on our website [link]"

"Let's get ready for St. Patrick's Day together! In store discounts on all green goods all week"
Language courses can also take advantage of this holiday to attract customers.
"Have you long dreamed of learning a foreign language, but always find reasons to put it off? On March 17th, we will celebrate St. Patrick's Day in our language school. Come, have fun and learn more about our team, teaching methods and, of course, about the holiday itself"
Raucous parties are a key element of St. Patrick's Day celebrations . So, if you are the owner of a bar or other entertainment venue, you should put on a bash to celebrate the day. And don't forget to send out SMS invitations to your clients.
"Do you hear the rising sounds of bagpipes? It's St. Patrick's Day approaching, and with it the loudest party of the year! On March 17, dress in green, take along your friends and come to our bar to celebrate together"
There are many reasons to send SMS mail-outs devoted to this day. To easily organize these bulk messages, use your Intis Telecom account.