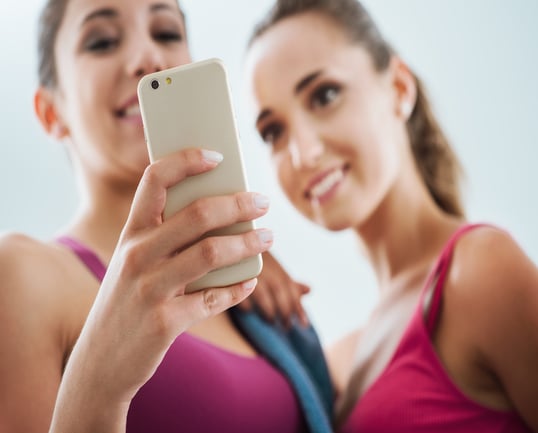 Summer is coming. Gyms and leisure centres are becoming more and more popular with people wanting to get back into shape after the winter. That's why we've decided to dedicate this article to SMS marketing in the sports and recreation industry. Here you can find advice for using SMS in the promotion of your healthy business.
For any business, it's very important to build up and hold onto a client base. Those in the leisure sector are no exception. SMS marketing can help you to increase your customers' loyalty and attract new clients.
"Your promo code: A45FB. Show this at reception to claim a 15% discount for your 3 years of loyalty to the club"

"Bring two friends and get a 30% discount for the next month"
Who doesn't want brand recognition? No one. SMS marketing is a good way to increase brand awareness. Your gym can raise its profile if you hold special events such as an open doors day. Of course, it's important to tell your clients what you've got planned.
"Open Doors Day is May 25th. Come and learn more about our new sports programs and get valuable gifts"
One more way to raise awareness about your leisure business is to organise a joint promotion with a sports shop.
"Buy Puma sneakers and get 3 hours of free classes at our sport club"
Also you can inform your clients about the opening of new gyms, the hiring new sport instructors, etc. via SMS.
"We have a new zumba instructor in our sports club. There's a 30% discount on her classes for the first 5 clients"
Don't forget that the success of any SMS campaign depends on how carefully you think it through and how much time you spend on it. You can use our special tools to craft your SMS campaign. They can help you to organise everything right and save time. On our web-site you can find a free plugin which allows you to create an SMS campaign step by step without difficulty. Also, you can use the Intis Telecom web-office to plan and analyse SMS mail-outs.
Businesses in the leisure sector need good promotion just as much as those in any other sphere. SMS mail-outs can become a really effective tool in your advertising campaigns.