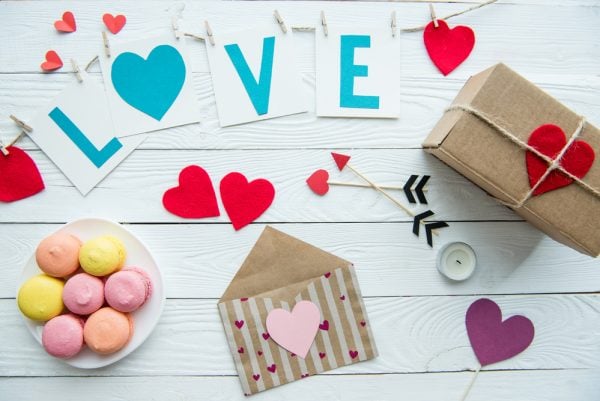 Holiday SMS mail-outs are an important part of warming up your audience. If you want clients to buy your product or use your service and learn about the discounts and promotions that you have prepared for the holiday, it's best to raise interest well in advance.
Very soon it'll be February 14th, so now is the time to send out bulk messages to subscribers. What can you write for Valentine's Day?
The need for gifts
Soothe the "pain" of customers looking for gifts. Offer them a discount or a convenient way to make a purchase. Or maybe both.
"No time to run around the shops? And Valentine's Day is just around the corner… Please your soul mate with an original gift. At our online store you can find the right one for you [link]"
Invite them to celebrate with you
Many couples are looking for a place where they can spend February 14 in a romantic or not so romantic setting. If you want to attract more visitors on this day, invite subscribers in advance. Just be sure to tell them why they should choose you.
"Have the most romantic date of the year. On February 14, come to our café to find not only our signature menu and free drinks, but also a live performance of a popular jazz band. Book your tables now as seating is limited"
Help make the holiday brighter
Christmas and Halloween are not the only occasions when you can decorate your home . Help your clients to plunge into the magical atmosphere of the holiday. If you specialise in home decorations, then prepare some options for Valentine's Day. And make an SMS mail-out about it.
"We've prepared special garlands for February 14th. Let love reign not only in your heart, but also fill your home. For a discount, text the promo code FEB14"
Don't forget about singles
Not everyone has, or wants, a better half. Why not arrange a party for these people too?
"Singles Party at the Corner Bar. Fun, live music and new acquaintances. Have fun on February 14th, no partner required"
Don't forget that an SMS mail-out should attract the attention of subscribers and arouse up their interest. To do this, create a unique proposal and use the Intis Telecom platform. There you can configure bulk messages according to all the parameters you need.