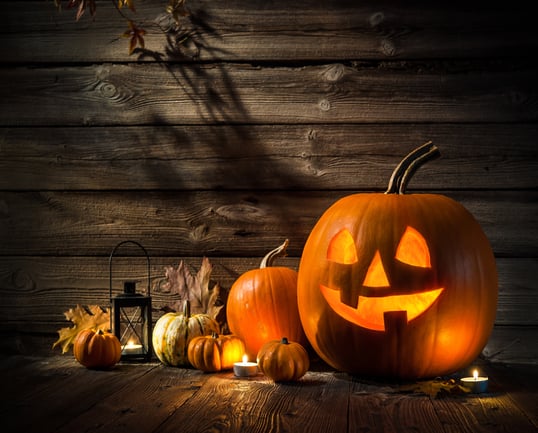 Halloween is one of the most eagerly awaited October holidays and a good way to attract customers. Give your clients what they want; a holiday atmosphere, fun and gifts. If you pitch it right, and help make their Halloween more memorable, they surely will thank you with their loyalty.
So, how can you raise sales on Halloween? Here is a universal algorithm for you:
Create an interesting offer;
Set a time limit;
Use a cheerful and relaxed style of communication.
If you are the owner of a store, you can send your customers a promo code such as "Halloween" or "Pumpkin" for special offers and discounts. Examples could be orange or black clothes, black nail polish etc; alternatively, you could give them these seasonal accessories as gifts.
Nightclubs and cafes can invite visitors to Halloween parties with free entrance for guests in themed costumes. Be sure to put of appropriately themed contests and, of course, a special menu. It might also be a good idea to put on showings of Halloween themed films.
On the eve of Halloween, beauty salons should think about offering an additional service – creative make-up.
These are just a few examples how you can attract clients on Halloween. Think creatively and your SMS mail-outs will work. You can find all tools for this on Intis Telecom's platform or our Excel Plugin – SMS4Office.
‍