It's good for customers to have a range of choices of where to dine out. But this variety leads to fierce competition in the sector, forcing restaurant and café owners to invent better ways to keep their customers coming back. In recent years, one of these techniques has become SMS marketing.
So, no matter if you are a pro or just a rookie in SMS campaigns, we've prepared some advice that can help you to make the most out of them.
Send an SMS right before lunchtime
The only thought that comes to mind one (or even two) hours before lunch is certainly not about an urgent task from your boss or lab work at university; it's all about food.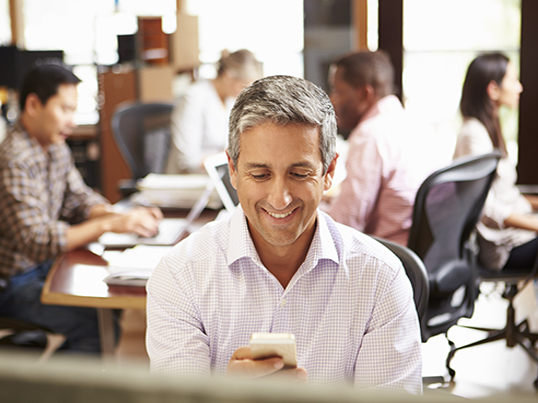 Whilst your prospects are already anticipating the flavor of their meal, text them an SMS with an invitation to your restaurant or café.
That's also a good trick on slow business days, such as a cold winter Monday or a grim Thursday in the fall. Simply send your clients an offer of a big cup of cappuccino or a bottle of wine to warm them up and beat that melancholy feeling brought on by bad-weather.
Know what your customers like to eat as if you were their mom
That's not a joke! The more you know about your regulars' eating preferences, the more opportunities will you have to make a personalized offer to them. And personalized offers are taken better than standardized ones.
So, what kind of information can be helpful for this purpose? Almost anything; their favorite desserts, their habit of breakfasting unusually early or a bit later than everyone else, their great passion for healthy food, being aware of their distaste for shrimp or knowing your client's home is an easy walking distance from your café or restaurant.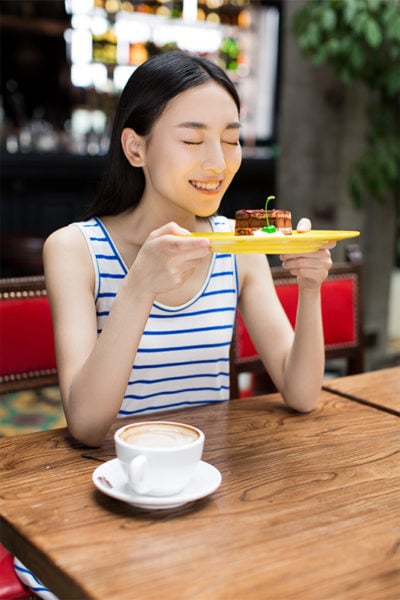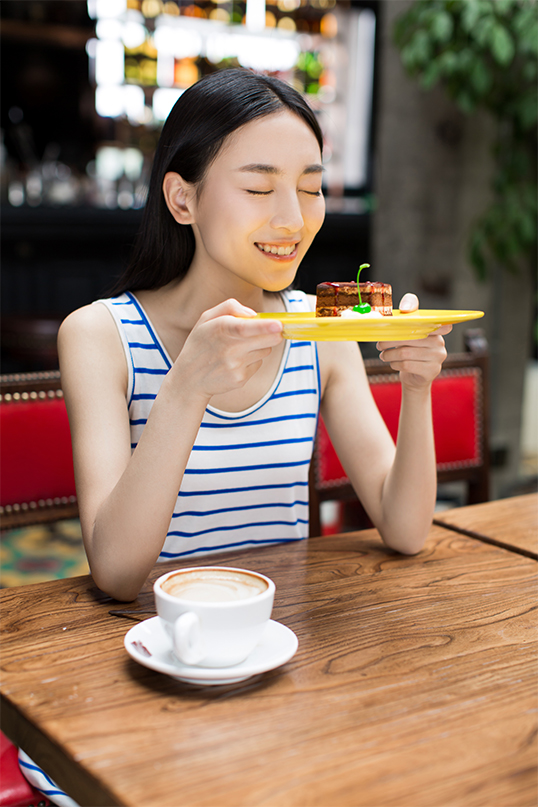 Just one text message, notifying them that a favorite seasonal dish is back on the menu, can plant a seed in a client's mind to drop in at your place.
And, of course, don't forget about special birthday discounts.
But if you don't have enough information for such tailored offers, there is still a chance of being considered more attentive if you add your client's name to an SMS.
Run a 'text to win' contest and use your… furniture to promote it
It's not a secret that involving people in an easy and fun competitions with pleasant gifts is a sure winning formula.
But contests that require people to fill in personal data in a form seem to arise suspicions. By contrast, entering a contest via SMS is an effortless action no sooner thought of as done.
You can place your keyword to be texted on any surface at your restaurant or café. Posters, menus, restroom mirrors and even tables can serve you as places for your contest ads.
'Text to win' competitions stir up current subscribers of your mobile campaigns who are already loyal to your brand, and attract new ones. This is especially true when you launch a prize just for joining your contest program.
Give your clients the floor, or a 2-way SMS service
As practice shows, people appreciate it when they are allowed to have their say in the decisions of a company.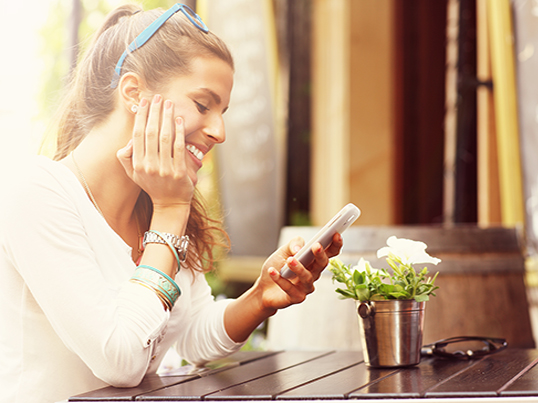 So, it's a nice idea for customers to be able to give you feedback via SMS about which cuisine to choose for a new dish on a menu or what kind of special events they want to see at your restaurant or café.
Build this SMS campaign in a form of quick surveys and polls.
A 2-way SMS service is also invaluable when it comes to honest and private feedback from a client and your instant reaction to it. Right after they've visited your place, you can give every customer a little card with a short mobile number on which they can text you their comments, suggestions and other feedback about the food and the service.
If a customer is disappointed with something and texts you about it, you can apologize via SMS, offer a discount on the next order in compensation and, of course, promise to fix the problem as soon as possible.
The greatest part is that clients who are satisfied with your prompt response are not likely to say bad things about your restaurant or café on the Internet or with friends. The likelihood of positive reviews and comments will rise as the word gets out of how well you treat your clients.
Just text to say thank you
Sure, you love and care about your patrons sincerely. So don't be afraid of saying so!
Send them a rewarding SMS after they have visited your establishment.
You can text something like
"Hi, Joe! We hope you enjoyed being at … Already miss you and would love to see you again! Get a free drink on your next visit when showing this SMS. Call … to book a table"
‍