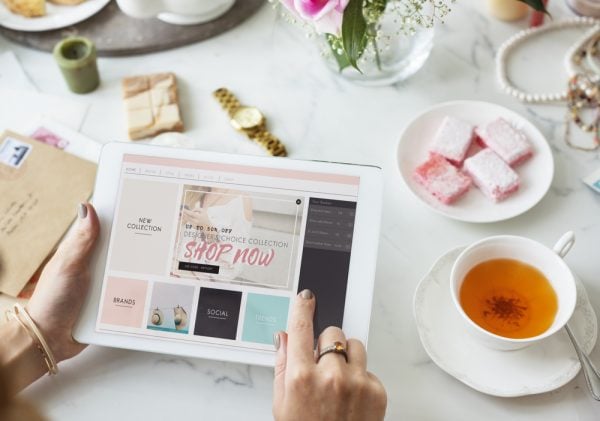 When planning an SMS campaign dedicated to Christmas sales, you should pay attention to market trends. The pandemic and lockdown led to drastic adjustments being made to shopping habits last year. What trends will come to the fore this year? Let's figure it out together.
Early season
37% of consumers in a Google / Ipsos EMEA survey of selected European countries plus South Africa said they plan to start their Christmas shopping earlier this year.
This is due to many factors. Most people are afraid of not having time to buy everything they need; from gifts to groceries. No one can rule out a new lockdown being announced next week, leading to stores being closed. Problems with logistics haven't been solved either. They started last year, and they are persisting.
Online prevails
The pandemic has created excellent conditions for the growth of online shopping and deliveries. More and more people are choosing to shop online rather than going to a bricks and mortar retailer.
However, there are some nuances here. Logistical problems have left their mark on online shopping as well. 49% of EMEA consumers said they would require confirmation that the product was in stock before making an online purchase.
This requires adjustments to be made to many marketing campaigns. So, when creating an SMS mail-out, take care to check in advance the clickability of the links leading to your website, and of the website itself as well (it should be clear and easy to use). And, of course, make sure the availability of all goods in stock is guaranteed.
Local business
One of the effects of the pandemic has become more awareness of how goods are sourced. Small businesses have had a particularly hard time, and campaigns with slogans such as "Buy local, or bye local" have been held to support them around the world.
Over the past year and a half, this topic has worried many; 56% of consumers questioned in the survey plan to make more purchases in small local stores this year.
Deferred demand
Despite the early start of the shopping season ahead of the Christmas holidays, deferred demand is still having an impact. This is due to the fact that the period of the pandemic brought financial instability to many families. Against the difficult background of the world situation, people are trying to make savings, and many have succeeded.
However, there are also those who have lost their jobs or their usual income level over the past year and a half. Against this backdrop, 46% of shoppers in the survey plan to postpone the purchase of gifts until the start of sales.
All of the above directly affects the course of marketing campaigns. Based on this year's buying trends, you can create an SMS campaign that will be relevant to your customers. You can find all the necessary tools to get it launched in your personal account on the Intis Telecom platform.
*Buyer data from the EMEA region is taken from Google / Ipsos EMEA Survey (Belgium, UK, Germany, Denmark, Spain, Italy, Netherlands, Norway, Russia, Finland, France, Sweden, South Africa), COVID-19 monitoring, sample per country; 1000 online consumers over 18 years old, September 23-26, 2021