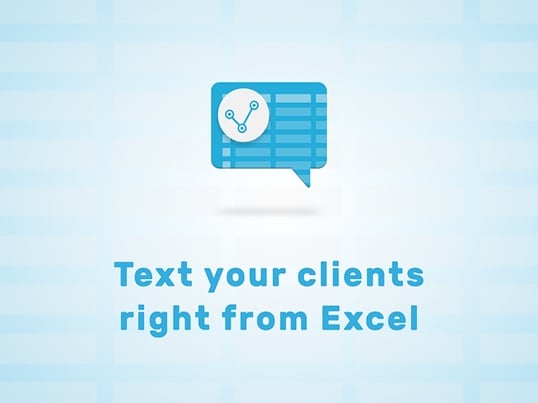 We know how annoying it can be to puzzle over another complex app. We also understand your loyalty to reliable programs that you're already familiar with. So, what if we say that you don't need to master any special texting app to sending out text messages? With our plugin you can text your customers right from Excel! Learn more about it:
So, how does our plugin for sending text messages from Excel work? After you have downloaded our plugin on your computer and installed it, you will find the sending SMS panel on the top of the menu in Excel. To start sending out text messages you can use this panel or simply access the 'send SMS' option from a right-click menu.
Why is sending out text messages from Excel so convenient?Mainly because after you've adjusted the database in a Excel worksheet, you can put customer data right into a text message or recipient lists simply by selecting cells from your worksheet. In other words, you don't need to spend time saving your customer database on your computer and then downloading it to a texting service, you can cut out these steps and create your SMS campaigns in just a few clicks right in Excel.
What else can it do as well as send out SMS quickly and simply?You can also enjoy the other features of the plugin, such as creating templates and planning your text message campaigns.
Are you ready to get the most out of our new plugin? Then download it for free!