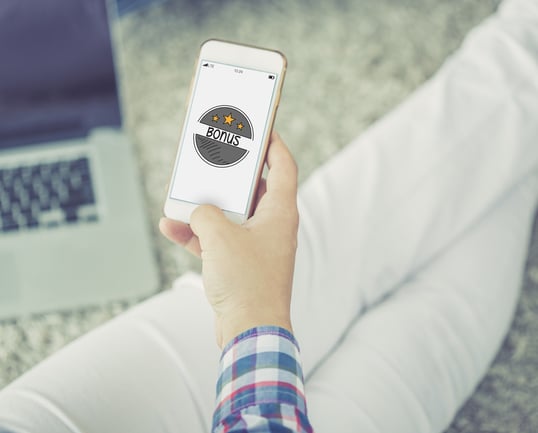 What can be better for your customers than something that you can offer for free or at a good discount? Confidently put offers with bonuses into your SMS mail-out to attract the attention of clients. The bonus is a magical tool for your advertising message. It motivates clients to buy things right now, without postponing the decision to later.
There are special knacks to know when using bonuses, which you need to follow if you want your SMS mail-out to become successful. It is simple; effective bonuses entail an increase in sales.
First, let's figure out what kinds of bonuses are available:
A partial refund of the amount paid for the goods or services.
A free offer of any goods or services.
A time limited discount for the purchase of goods or the use of the service.
A gift voucher for the purchase of goods or the use of the service.
Free delivery of goods.
So, how can you effectively use bonuses in your SMS mail-outs?
There is no offer without a bonus. If you want your SMS mail-outs to be effective, you need to use a bonus that is advantageous to your customers. Only if there is a unique offer can you motivate customers to use your services.
Free delivery. This bonus is perfect for cafes and restaurants or online stores. You can offer free delivery under certain conditions, such as, if a purchase is made over a certain amount.
Use bonuses in addition to the main offer. In this case, the perceived value of bonuses must necessarily be not much lower than that of the main offer. The main thing is that the emotions that clients receive after getting both the main product and the bonus are equivalent. But remember that your bonus shouldn't be more expensive than your basic offer.
Transfer the bonus into a money equivalent. Directly indicate in the message how much this free product or service costs. Don't be scared to look awkward indicating the real price of the goods, this will attract the attention of customers and show how much you value them.
The main goal of any SMS mail-out is to interest clients. Include a variety of bonuses in your offer and your customers will be much more loyal to you, and your SMS mail-outs will be successful and effective.
‍