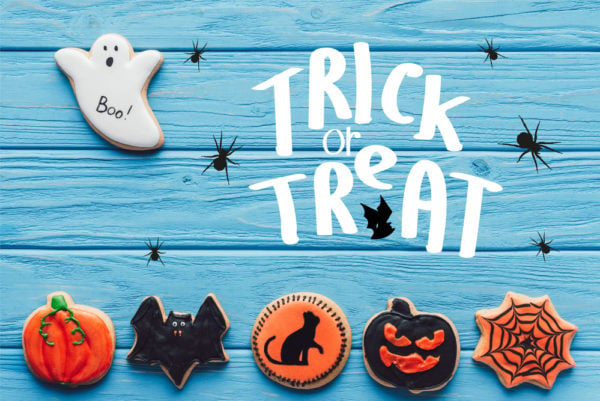 Halloween is coming. The time has come for the 'scariest' SMS mail-out of the year. Don't miss the chance to create a festive mood for your clients, to remind them of your company and advertise your products and services.
Where to begin?
If you don't know what to offer clients on Halloween, start by compiling a collection of goods. First of all, the collections should include Halloween products such as costumes, decorations, make-up, souvenirs,gifts and sweet treats. Discounts on products spur demand and help increase sales.
Typically, stores select thematic products for promotions. For example, a furniture store may include an orange wardrobe, a red "vampire" chair, and a clothing store can offer clothes in black, red, and orange.
"Booh! Are you scared? Don't be afraid of us, because we are just preparing for Halloween. In our store the "scariest" discounts on the Halloween goods collection await you. Just send the special promotional code "Trick or treat" when you make your next purchase"
Anti-Halloween
Although Halloween is a popular holiday, not everyone loves and celebrates it. You can also take advantage of this by creating an anti-Halloween SMS mail-out. This approach is also good for those who don't have goods suitable for the holiday.
"On October 31, all undead will come out and fill the streets of our city. If you'd like to get away from all this, we can help! We are announcing anti-Halloween discounts on all 'non-fearful' destinations for the holiday. Details on our website [link]"

"Don't like Halloween, but love to eat? Then on October 31, you definitely should be in our cafe! There won't be any Jack-o-lanterns or costumes or undead, only delicious food and free cake with a cup of aromatic coffee or tea"
"Trick or treat"
Do you know where the tradition of "trick-or-treating" tradition came from? And why the pumpkin is a symbol of Halloween? If so, you should totally to share this information with your clients. An SMS mail-out doesn't have to advertise products or services to remind customers of your company. It can be just for information.
"In honour of the upcoming Halloween, we've decided to tell you some facts about this holiday. Fact 1: the tradition of dressing up for Halloween comes from the Celts. They disguised themselves as demons and spirits to confuse real guests from the other world who roamed the earth during Samhain (pagan New Year)"
Halloween is a fun and colourful holiday. So take this opportunity and feel free to be creative in your SMS mail-outs.