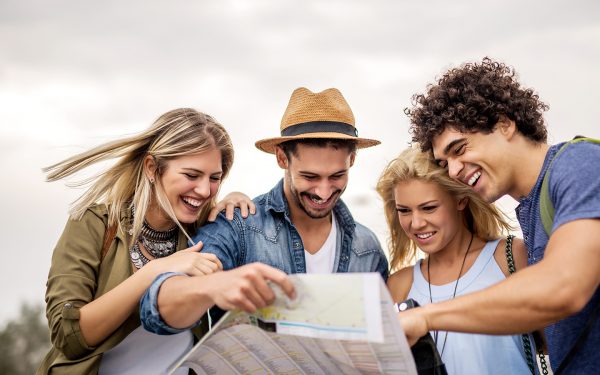 Free time. That seems in short supply, doesn't it? Over recent years, people have felt they have been getting busier and busier but have they really? Research has shown that whilst practically people are no busier than before, the feeling of being busier than ever is real. And that is something fundamental ALL organizations must understand.
All of us recognise (and hopefully appreciate) great customer service but delivering that is impossible unless you understand that their time is the most valuable thing to your customers. Interactions need to reflect this and thus using channels which are intuitive and which billions globally are already super familiar and comfortable with is a smart move.
Vacation days are generally in short supply: look around the world and the accepted norms can vary greatly from country to country. In the USA, full-time employees generally only receive 10 to 12 days whereas over in Sweden this is 35 days. Whatever holiday time one may or many not have, it's important to maximize it and companies providing related services and solutions need to understand this. All down to time again…
Tourism in general took a huge nosedive the past couple of years for obvious reasons but now the world is opening up again, there is huge, pent-up demand to get out there again and explore. If you are a company offering trips and tours then now is the right time to reach for a mobile engagement channel that has been gaining huge traction globally the past few years – SMS text messaging.
Competition in the sector has always been stiff but now more than ever, providers have got to step up their game and offer genuine customer excellence. Every effort to ensure the best customer experience has to be made and it's no point engaging with your clients or potential clients using mobile digital channels which don't actually get eyes on your content. Using SMS effectively ensures this will never happen as text messaging drives a sense of real urgency in people.
See that notification flash or hear that beep and people cannot resist picking up their devices to look at their texts. And that's exactly why read rates for SMS are around the 98% mark with a huge number of views coming in the first couple of minutes. Billions of people globally use SMS each day and are more active with it than even email which is saying something. The reason is quite simple: barely 25% of emails ever get read – never mind within the first five minutes of people receiving them…
If you are running tours and trips then we strongly advise you to invest in SMS. We know it's not free but the temptation to reach for free channels can cost you hugely in the medium and long term. If people don't book your tours, have difficulty receiving information or follow-ups from you then this can hurt your business massively so avoid the risk. Make the investment and have a real conversation with your customers. Keep them informed and updated. It's the not knowing, being kept in the dark, that people really don't like and can damage your brand.
Here at Intis Telecom, we've been in the business of delivering organizations' marketing, informative and transactional content around the world via SMS and chat app solutions for well over a decade now. We make it genuinely easy for any organization to send its customers (or other stakeholders) content rapidly and accurately, allowing them to get on with doing what they do best – treating their customers, business partner and own personnel with exceptional care, as individuals.