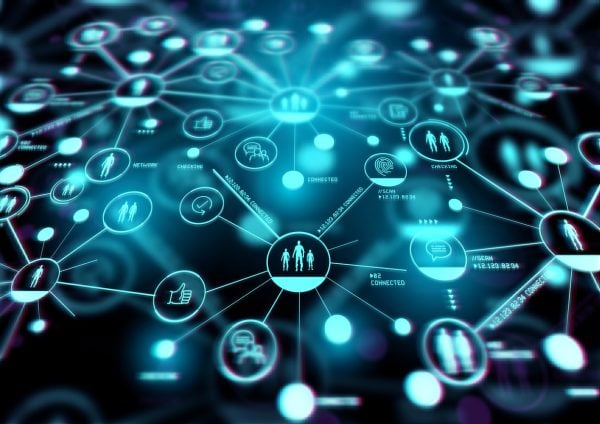 Client data management is an important issue for any company. For many businesses, client data can now be considered one of the most valuable resources in the world. Naturally, it must be handled and protected appropriately. Otherwise, disregard for the security of this information can lead to serious consequences, such as loss of reputation.
The proper collection and storage of data is absolutely essential for your company to avoid data loss or leakage issues which may lead to loss of client confidence. Sloppy data care is dangerous, whereas effective client data management can benefit your business.
"On average, between 60% and 73% of all data within an enterprise goes unused for analytics," says a Forrester study. This means that companies often collect information about clients that they don't need. This increases the amount of data they store and makes them harder to work with. As they have so much data, they have to spend more resources on storage and ensuring the proper level of security in order to guarantee data confidentiality to clients.
It's much easier to store and work with less information. Decide on your target audience and the targeting parameters you need in your marketing campaigns, and only collect the data you really need. Understand that it's better to analyse fewer metrics well and on a regular basis than to have a large, unwieldy and poorly exploited database.
To understand what data you need, answer a few simple questions:
How does the data relate to your company's overall goals?
How will each piece of data be parsed?
How will data ultimately affect client experience?
What data will be useful for marketing campaigns?
Don't collect data just because you can.
Only when you get the information that your business really needs to improve the quality of goods and services can you optimise processes. Easier data collection and analytics lead to lower costs, storage security and improved overall financial performance.
The safety of client data, as well as ethical and legal collection methods are a key issue for any business, both small and large.
In 2018, Facebook users were outraged by the news that the political consulting company Cambridge Analytica had collected information on 50 million users of social media without their knowledge. People called for an investigation into the company, and trust in Facebook and other social media companies was undermined.
Trust is the key to building relationships with potential and real clients. The best way to build trust is to talk openly about the importance and necessity of collecting data. It is unethical and sometimes illegal to keep clients in the dark about what data you collect and how you store them. And if clients believe that you have misused their data, disclosed them to third parties or allowed a leak, you could lose their trust forever.
In order for clients to share their data more easily, and to avoid facing their dissatisfaction, later on, you can:
Provide a simple survey, requesting specific information.
Allow clients to share valuable information themselves, for example, through a dialogue box.
Draft a privacy policy to display on your website and other online resources.
For SMS mail-outs, a large amount of personal data on clients are collected. Predominantly these are telephone numbers. Approach this issue responsibly. Make sure you need the information you are requesting, invest resources in protecting it, and use it wisely. Then you won't lose clients' confidence and your reputation.
You can read the Privacy Policy of Intis Telecom here. We take care of the data provided by our clients.