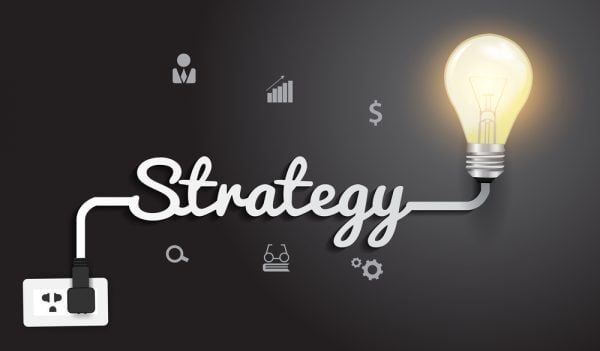 A strategy is a plan or course of action that should lead you to achieve your goal. But why do you need one for SMS mail-outs if you can just start sending messages to subscribers straight away? Let's try to figure this out.
Is it so important to have a strategy?
Yes, it is. Without a clear strategy, your actions will be chaotic and ultimately useless. To achieve a goal you need to approach it consciously, and not let everything take its course.
Once you have a strategy, you can understand the way forward, prioritise objectives and, of course, not waste your time. You will be able to see clearly the best path to the successful achievement of your goal.
Where to begin?
Now that we have understood that going forward is impossible without a strategy, it's worthwhile figuring out what your strategy should be. First, you need to set a goal. This is essential, because you can't have a strategy without goals to achieve.
A correctly set goal can help you determine the direction of your strategy; whether you need to drive traffic to the website, find new clients, advertise new products, or increase brand awareness.
Here and now
It is worth remembering that almost nothing happens right away. Therefore, when developing a strategy, focus on long-term goals.
Your main task is to build a positive image for your brand in the eyes of customers, and this takes a long time. Take your time and you will succeed.
Check list
So what should ultimately be your strategy in order to successfully achieve your goals? We have prepared an example checklist:
Analysis of the current state of your brand (reputation, recognition, its associations among the target audience)
Goals that should be achieved
Deadlines for achieving goals
Definition and study of the target audience
The main objectives of the strategy (increased awareness, expansion of the client base, etc.)
Results to be achieved
Marketing tools you can use to achieve your goals
Content plan
Budget
At first glance, SMS mail-outs seem to be a simple marketing tool, but even so, using them effectively requires thorough study and a well-planned strategy. Don't let your advertising campaign go off course, otherwise you risk losing not only your resources, but also your reputation.
If you are ready to take action and start sending bulk messages to your clients, you can use the Intis Telecom platform. We wish your SMS mail-outs success!