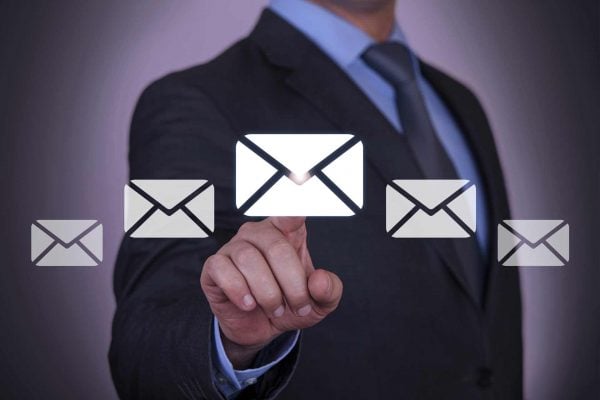 You spend time and money creating and sending promotional SMS mail-outs, hoping they'll have a positive effect. Despite these efforts, the budget allotted for these purposes has been spent, and not enough subscribers have been converted into buyers, leaving you feeling unsatisfied with the result.
So why is this happening? Why doesn't every text message have the desired effect?
The fact is that, despite the number of characters in an SMS being rather small, subscribers often behave impatiently. If nothing grabs their attention right away, they won't even open the full message. That's why they won't get to the point where it explains how great your product or service is. As a result, the conversion won't happen.
To avoid such a situation, you should first understand its cause. So let's look at a few mistakes that happen when creating and sending text messages.
No CTA (call to action)
This situation arises when, during an advertising campaign, you either don't know what action you want to induce from subscribers or, conversely, you seek to entice them to make several actions at once. SMS mail-outs may either not contain an incentive to the desired action, or may contain several triggers which all induce the subscriber to convert in different ways. Clients can be simultaneously encouraged to join the brand community, take a survey and, finally, purchase the product. In the end, they do nothing at all.
Each message should only encourage one action; either the customer should subscribe, leave a review, or just purchase the product.
To avoid this mistake, carefully study your SMS campaigns, select a call to action for each message and don't try to push subscribers to do everything at once.
Wrong target audience
It should be established who the company's primary audience is. Who is your ideal client?
Identify groups of people who have problems that your product can solve, and you will understand the needs of your audience. For example, if you sell goods to children, your target audience is their parents.
Put yourself in the shoes of a member of this group and try to understand them. To do this, answer a few questions:
What is causing their problem?
How can it be eliminated?
What is the reason why the product that I am offering will be useful for these clients?
What is the basic premise explaining their need for my product?
How can they improve their situation by using my product?
When you understand the concerns of the target group, you will be able to write a text message that resonates and shows them how they can really benefit from your product.
The message isn't about clients
If you talk about yourself all the time, then subscribers won't be interested. They don't care how amazing your company is. For the client, their own lives and requirements are paramount.
If your business is complex and depends on many variables, you shouldn't bore clients with all the details. You need to talk to clients in their own language. You may be the most popular and profitable establishment in town, but this doesn't mean your subscribers will want to know how many waiters you have. What they want to know is how long you'll take to deliver their order.
When your SMS campaign is ready, find the right call to action, select the right target audience, determine its needs and use the Intis telecom platform to send the messages out. On the platform, you will find many useful functions and settings to get the parameters you need.