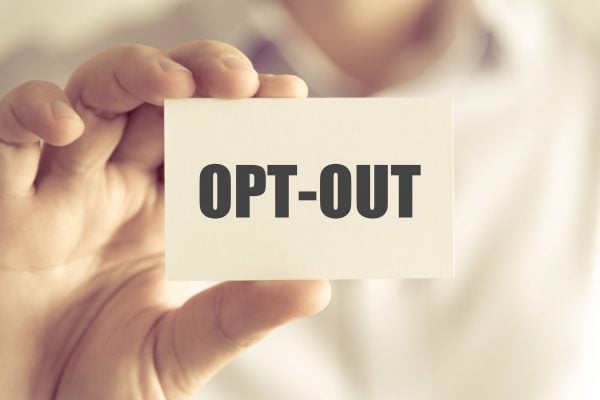 SMS messaging is an effective marketing tool. Many clients prefer to receive information from companies via SMS. However, sometimes, people unsubscribe.This is completely normal. There are various possible reasons why they might do this; it may be due to the quality of the messages, their quantity, a change of interests or simply because they have a new phone number. Regardless of the reason, businesses resort to a variety of methods to try to retain subscribers.
Is it possible to keep hold of clients who have decided to unsubscribe? Let's try to figure this out together.
First, let's look at what the reasons are for unsubscribing. There are, in fact, not so many of them, and they are quite obvious. Here are the most common ones:
They may be receiving too many messages from the company. Even the most loyal and engaged clients may tire of daily updates.
Their interests may have changed.Maybe they may have changed their profession, hobby or even place of living. This may lead to interest in certain information dropping off. Some topics just stop being relevant.
They may have changed their phone number without notifying the company. Consequently, they are no longer receiving your texts.
Also, the content may be poor quality or just plain boring. One of the most common reasons why people end subscriptions is because the content doesn't live up to their expectations. If, for example, you send too many advertising messages instead of the useful content you have promised, the subscriber will become increasingly likely to want to opt-out.
Of course, companies everywhere are looking for an answer to the same question: 'what is the best way to prevent subscribers from unsubscribing?'. There is no one catch-all solution to this problem. However, there are a few things you can do.
First of all, messages should be useful and interesting. Improve your writing, introduce an interactive element, use A/B testing, segment the audience by interest and analyse the reasons why people are unsubscribing.
Secondly, you need to remember that it is possible to win back a client even when they are about to opt-out.
It is also important not to complicate the process of unsubscribing:
make sure that the opt-out link is visible, otherwise you will receive complaints of spam;
don't require users to log onto the website or write an email to unsubscribe;
don't require too many steps before a client can end a subscription.
On the other hand, you shouldn't remove the user from the database immediately as soon as they click the "Unsubscribe" button. At this stage, try to convince them.
You can get acquainted with the opportunities provided by the Intis Telecom platform to create and send multiple messages.