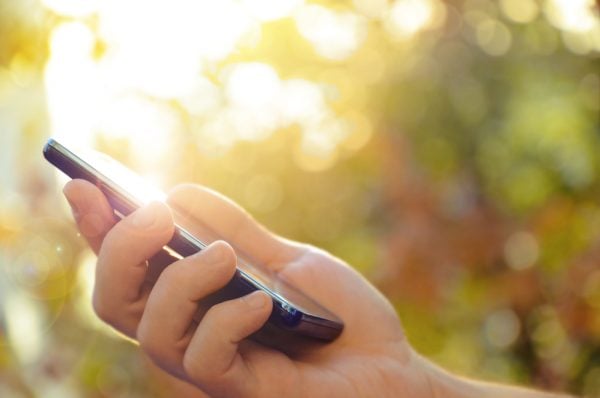 In 5 minutes with profiles, MEF members talk about their business, their aspirations for the future and the wider mobile industry. This week, CEO Andrey Insarov introduces instant telecoms specialist Intis Telecom.
What does Intis Telecom do?
We like to say we are a company that specialises in exactly what our name infers – instant telecommunications. That's how we put our name together. The fact that my family name is 'Insarov' is a bonus!
We focus on delivering mobile content globally fast and accurately for our customers, principally via A2P SMS. We specialise in helping SMEs.
When did you launch and what growth have you seen?
We've been in business since 2010 and have seen steady growth throughout this time. Our business spans many CIS countries and we are now looking to spread our wings across other geographies
What are your main goals?
The Business Messaging market is growing fast. We see so many smaller organisations out there unaware of the benefits of channels like SMS for building great long term relationships with their clients. Used properly mobile engagement can be the difference between business success and failure so educating the market is so important.
The Intis team always shows SMEs how easy it is to access solutions like ours. It isn't expensive and our customers do not need to be technical experts.
There are many false beliefs across the ecosystem that need to be corrected and working in partnership with companies across the world, we hope to show everybody just how great Business Messaging is. That's all we want to do and along the way create some great customer relationships that are mutually beneficial!
Where do you see yourselves in three years' time?
We've been in business for a decade and we enjoy what we do. I'd like to see our business grow across what are some new markets for us and this is very exciting. Western Europe, Latin America and perhaps other regions as well.
The UK will be the base for our international expansion and the fact that MEF has a strong presence across the areas we are looking to expand into was a key factor in choosing to join your organisation. We look forward to being active contributors across everything MEF does, both sharing our knowledge and learning as we go.
What aspect of mobile is most exciting to you right now?
The fact that more and more people are quite literally switching on to it! So many people who never had a smartphone now do and the impact of the pandemic has seen a huge number of people new to the internet pushed into it. Both businesses and individuals. We see all this having increased the potential addressable market we operate in a lot.
What's the most critical issue that will hit mobile within the next 12 months?
Here at Intis Telecom we actually see it hitting right now. The next 12 months will just increase the problem – fraud on mobile channels.
With so many new, inexperienced mobile subscribers and business unfamiliar with digital entering the market this has becoming attractive to fraudsters. The online ecommerce market is growing hugely so the attractiveness of fraud just grows. This is where educating the market becomes critical.
All stakeholders need to be aware of what is great about channels like A2P SMS but at the same time need to be told what to watch out for. Unfortunately not everyone out there has good intentions. This is all why we are pleased to be one of the first signatories of MEF's new Code of Conduct. MEF members need to lead by example, something Intis has always tried to do.
Apart from your own, which mobile companies are the ones to watch in the year ahead?
In our exact line of business, I have great respect for the likes of Twilio, Infobip and Sinch. They have built huge, great businesses and I see them growing further both organically and through acquisition as 2021 progresses. If I could click my fingers and found myself in their company I would not be complaining but we are operating in a different place.
More people will get their first taste of smartphones and better internet access this year and chat apps will grow and grow in importance. The giants are coming under serious pressure from the likes of Telegram and Signal and it will be interesting to see how fast they grow this year.