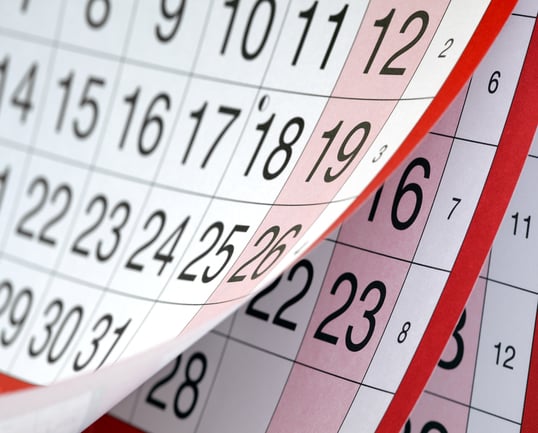 In early November, we wrote a text saying that even if you've run out of ideas for SMS mail-outs, you can look at the calendar and find a good reason to send text messages to clients. We liked this idea so much that we've decided to make it monthly. For December, let's look beyond Christmas and New Year to find some other international occasions to send SMS mail-outs.
3rd December (3D)
World Computer Graphics Day is relatively young. This holiday has been celebrated for only 15 years. The once famous company Alias was its initiator. The date of this event wasn't chosen by chance, as 3 December can be called 3D for short. The original date became, with time, the second name of the holiday.
On this day, companies can arrange workshops; stores can provide discounts on computers and components for them, as well as specialized software.
Have you ever dreamed of upgrading your computer? Here's your chance. Only on the occasion of 3D, we're offering 15% discounts on all video cards
10th December
The United Nations has declared 10 December World Football Day, so this day is an occasion to pay tribute to the Beautiful Game, a sport which for millions of people is a way of life.
Sports stores can send text messages to their customers with special offers for the purchase of football equipment. This day is a good reason to hold free open classes and attract new customers for private football schools. Bars can broadcast football games, arrange thematic quizzes and, of course, provide discounts on drinks.
Spend World Football Day with us! Come to our bar to watch the best football games in good company all day
11th December
International Tango Day is on December 11th. It celebrates the birthday of Carlos Gardel, the most famous and loved Tango singer of all times, and that of Julio De Caro, one of the most influential musicians and conductor.
If you're the owner of a dance studio, this is a good opportunity to attract new clients.
Open tango class on December 11th. Come to our dance studio and feel all the passion of this dance
15th December
International Tea Day is celebrated on December 15th. It's not clear where tea was first drunk. Several Oriental countries claim to be the birthplace of this beverage.
So, what kind of SMS mail-outs can you send to your clients this day?
Today is International Tea Day so we have a present for you; get a slice of chocolate cake with every second cup of tea
28th December
International Cinema Day is a celebration both for those working for the film industry and anyone interested in this amazing art. On 28 December 1895, the Lumière Brothers showed their first film in the Grand Café on the Boulevard de Capucines in Paris. This day is commemorated as International Cinema Day.
This is a good occasion to send SMS mail-outs to your clients. You don't even have to make special offers and discounts; you can simply advise clients on a good movie, and wish then a happy International Cinema Day.
Thank you for remaining a regular customer of our advertising agency. And today, on International Cinema Day, we would like to share with you our favorite marketing and advertising films
Find your own interesting reasons to send text messages to your clients. We will come back in January.