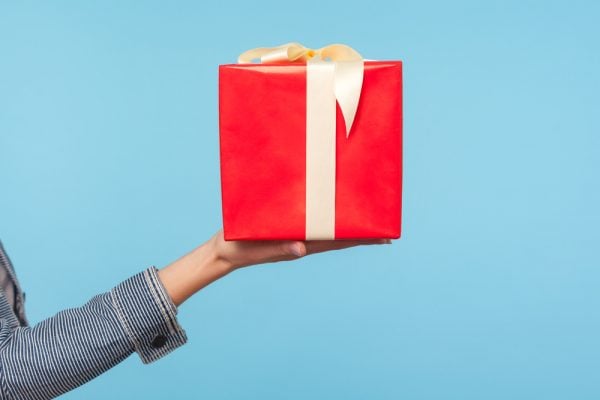 If used wisely, bonuses are a good tool for attracting clients.
In essence, they're a kind of gift for clients for choosing you and making a purchase. Bonuses could be discounts, free products or services, offers from partners (as long as they are not competitors), etc.
If you decide to attract clients with bonuses, remember 3 principles:
It's important to tailor the bonuses on offer to the characteristics of the product or service, as well as the needs of customers. To do this, study your audience.
A bonus should be relevant and valuable to your client.
Don't get carried away- make sure that the cost of gifts doesn't exceed your profit over the set period.
Each business has its own reasons for using bonuses. Here are 5 that we consider to be the main ones:
1 Attracting new clients
Bonuses can help you to attract new clients. That's a fact. Offer a bonus for the first purchase of a product or service. This way it's easier to attract potential customers and differentiate yourself from your competitors.
2 Increasing the loyalty of old clients
By offering bonuses to your loyal customers, you show that you appreciate the fact that they've picked you. Bonuses could be personal and cumulative, increasing over time as the number of purchases or the amount spent rises.
3 With the help of bonuses, you can mollify dissatisfied clients
No matter how great your product is, inevitably, sometimes, there are situations when clients aren't completely satisfied with the quality of the product or service. When resolving these issues, you can offer a bonus giving a discount on the next purchase. In most cases, this approach helps to leave a more positive impression on the client, regardless of the nature of their complaint context.
4 Lead collection
With the help of bonuses, it's easy to collect leads, for example, for SMS mail-outs. Offer a discount or gift in exchange for subscribing to your messages. It's easier to persuade customers to leave their contacts if they receive a bonus for doing so.
5 Rewarding clients with bonuses, or giving updates about what they can do with them is a good reason for sending SMS
Bonuses are always a good reason for sending SMS. In messages, you can tell your clients about what bonuses are available to them, about seasonal or, or inform them about changes to the balance of their bonus accounts. By doing this, you can subtly remind them about your company.
Just don't forget the 'rules' of mass messaging.
What bonuses to use and how is up to you. Don't forget to inform your clients about them. To do this, you can use SMS mail-outs. By the way, it's really easy to send them out using Intis Telecom's intuitive, easy to use, Messaging platform.