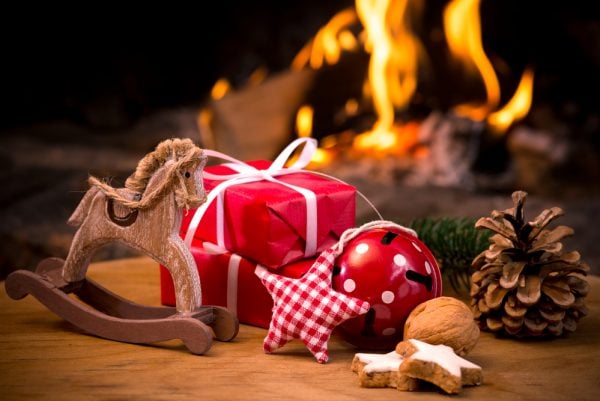 December is a truly fabulous month that brings us the most wonderful holidays every year. Recently, we've talked about Yule (Scandinavian New Year) the start of which falls on December 21st in 2019. Today we want to continue this topic.
Hanukkah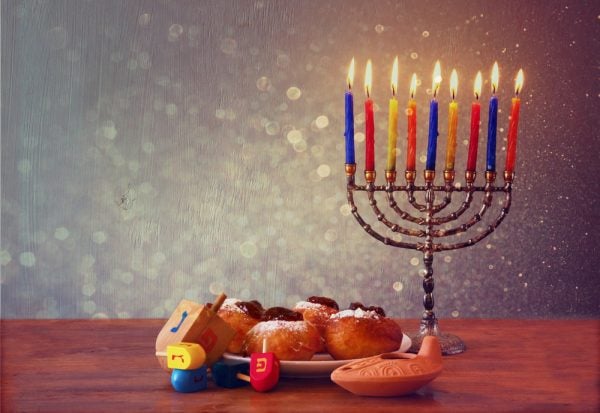 This holiday begins on the 25th of the Jewish month of Kislev (which is December 23rd this year). It lasts eight days.
The holiday is observed by lighting the candles of a nine-branched candelabrum, called a menorah (or hanukkiah). One branch is typically placed above or below the others and its candle is used to light the others. This special candle is called the shamash. Each night, one additional candle is lit by the shamash until all eight candles are lit together on the final night of Hanukkah. Other Hanukkah festivities include playing the game of dreidel. This uses a four-sided spinning top, each of the four faces of which is inscribed with the first letter of one of the four words of the Hebrew phrase "a great miracle was there" (In Israel, the phrase 'A great miracle was there' is used). Special fried foods are eaten, such as latkes (potato cakes) and sufganiyot (doughnuts), as well as cottage cheese and other dairy products, in memory of the miraculous salvation of the Israelites when Yehudit, daughter of the high priest Yochanan, fed the enemy cottage cheese , and when he fell asleep, killed him).
There are Jewish diasporas in many countries of the world, so this holiday is celebrated around the globe.
What kind of SMS mail-outs can be dedicated to this holiday? You can simply wish your customers a Happy Hanukkah, or, if possible, invite them to your café, where you could serve special food dedicated to this holiday during all 8 days of Hanukkah . Also, you can simply tell your customers about the history and traditions of this holiday (if they are not Jewish).
"During the eight days of Hanukkah (from December 23rd) you will find special holiday treats and festivities in our café. Even if you have no Jewish connections, come along, we will be happy to tell you about the history of Hanukkah and introduce you to its customs"
Christmas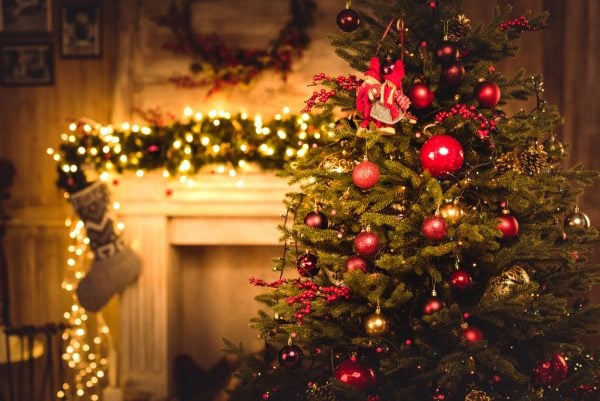 Christmas is one of the most popular holidays among Christians. And even if you aren't religious, its magical spirit and festivity can capture you. Since our text is dedicated to the holidays of December, we're going to talk about Christmas among Western Christians.
It's worth starting with Christmas Eve (December 24th). Christmas Eve is the day before Christmas and it's when preparations for this holiday are made.
Christmas Eve, like Christmas, is a family holiday. Even those who don't attend church gather in the evening at the table with the whole family.
Christmas is celebrated on December 25th. The main element of this holiday is the custom of installing a decorated evergreen tree (Christmas tree) in the houses. This pagan tradition originated among the Germanic peoples, in the ceremonies of which the spruce and other evergreen trees were a symbol of life and fertility. With the spread of Christianity among the people of Central and Northern Europe, the spruce, decorated with colorful balls acquires new symbolism; it began to be installed in houses on December 24th, as a symbol of the 'paradise tree' with abundant fruits.
If you want to dedicate your SMS mail-out to Christmas, start preparing them in advance. Think over the offer that you want to make to clients, write a text, and only then press send.
"Christmas is coming, the goose is getting fat, you've got presents to buy and a menu to work out. Let us help you with the groceries; we're offering 10% discounts on all fruit and veg right up to Christmas day at our store"
Boxing Day
Boxing Day is a holiday that is celebrated on December 26th in the UK and in several countries of the British Commonwealth: Australia, New Zealand and Canada.
There are many theories regarding the appearance of Boxing Day, but everyone agrees that the holiday began with the custom of giving money and gifts to the poor. People with higher financial and social status exchanged gifts on Christmas Eve, while the poor people received gifts last of all. Gifts were presented in boxes, that's why the holiday has a such name – Boxing Day.
Only in the last century Boxing Day became an official holiday. The combination of two holidays; Christmas and Boxing Day further reinforced the tradition of families gathering for Christmas.
Nowadays, its hallmark is the giant sales in large and small stores. On Boxing Day, you can purchase any item you like at half price which people enjoy with pleasure. Also on this day, there are many sporting events that people can visit or watch on TV or online.
To time an SMS mail-out for this holiday is quite simple for many businesses. For example, you can send your clients information about discounts.
"Come to us for your Boxing Day Bargains! Give your loved ones a day at the spa. Discounts of up to 50% on gift certificates only on December 26"
New Year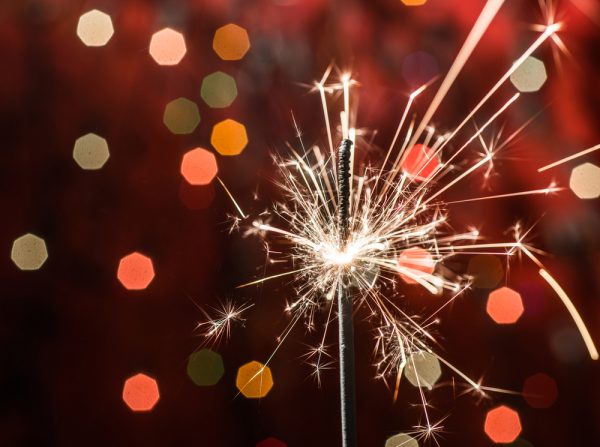 Although it is generally accepted that the New Year begins on January 1st, people begin celebrations on December 31st, so, we've decided to include it among the holidays of December.
In most countries, people traditionally celebrate the New Year according to the Gregorian calendar, on the night of December 31st to January 1st. The first to "sit at the festive table" are the inhabitants of the islands in the Pacific Ocean. For Western Europe, the main holiday is Christmas, and the New Year ends the holidays period.
For other countries such as Russia, the New Year is one of the main holidays of winter. On this holiday, it is customary for the family to gather at a festive table, give each other gifts and see off the outgoing year. Many families decorate a 'New Year' tree.
You can create a chain of SMS messages dedicated to the New Year, starting with discounts and bonus offers and ending with a congratulation on the holiday. Then your SMS mail-out, will remind your clients about you throughout the month. The main thing is to think over the text and the frequency with which messages will arrive so that customers don't get tired of you.
"There is a whole month until the New Year, but we are already starting preparations. Join us! Here is a special promocode for you; NEW YEAR, which gives a 15% discount on all our goods until December 20th. Come and choose gifts for your loved ones with us"

"You did not have time to use our New Year's promocode? Don't worry! Specially for you, we have arranged a big sale during the last week of the outgoing year. Discounts of up to 50% on the best New Year's gifts!"

"Happy New Year! Thank you for your loyalty. We wish you new achievements in the new year"
If you haven't yet created your holiday SMS mail-out, then you can easily do this in your Intis Telecom account.