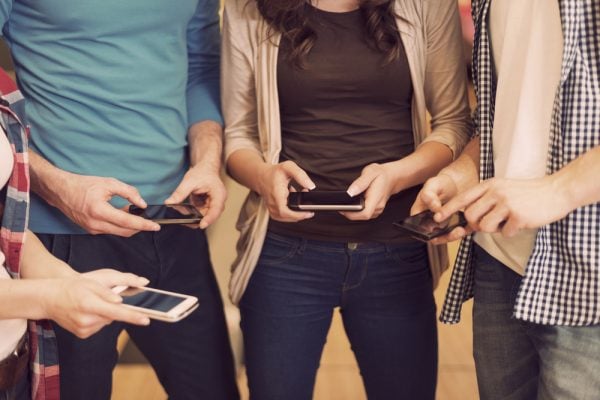 Mobile communications today play a huge role in developing the world for the benefit of all. The fundamentals underpinning the global network are critical. Think just being able to place a call and send a text message. The ability to do those two things has a real impact on the daily lives of billions. And that's before we add the Internet to the equation.
About 30% of the world's population remain unconnected and it is clear our industry still has a lot to do. We cannot put our feet up just yet and we need to work together as a wider community to get the basics in place for those without but it is hard work and a tough ask. Educating all stakeholders in the market has a huge role to play too as what good is the newest, shiniest solution if the consumer hasn't got a clue how to use it!
Our CEO Andrey Insarov will be speaking about this on a live webinar on February 4th and you can sign up here to watch him and other industry professionals in action – MEF Webinar.
Working with many SMEs, Intis Telecom understands that at the end of the day, the Messaging business is all about improving customer experience. This in turn builds trust, the net result being brand loyalty and increasing revenues and margin.
Research shows that today's consumer regards their time as being that most dear to them. They view every interaction they have with a brand as a conversation. Enterprises need to understand that to have any chance of acing mobile engagement. Offering ubiquitous access via rapid, accurate two-way digital channels is a must. Keeping channels clean and clutter-free is integral to this success. In simple language this translates into preventing fraud wherever possible and removing spam to ensure any channel is not tarnished and falls out of favour with users as a result.
Established in 2000, the Mobile Ecosystem Forum (MEF) is a global trade body that acts as the impartial and authoritative champion for addressing issues just like those described before.
The common goal amongst members is to accelerate the growth of a sustainable mobile ecosystem that drives inclusion for all and delivers trusted services that enrich the lives of consumers worldwide.
A key strand of MEF's work is the Future of Messaging Programme which brings together all stakeholders in the enterprise messaging ecosystem. Founded in 2015, the global programme accelerates best practices by advocating self-regulation in order to limit fraudulent behaviours.
Promoting, sharing and developing mechanisms to limit fraudulent practices affecting the enterprise messaging value chain is a real focus of ours so the fit with MEF made perfect sense. The shared goal with other MEF members is to build premium and trusted channels with sustained growth.
Intis Telecom is pleased to say that we have now joined the MEF community and in addition signed their Business SMS Code of Conduct which demonstrates how we are a trusted company in the Business Messaging ecosystem. We are one of the first 30 companies in the world to have done so.