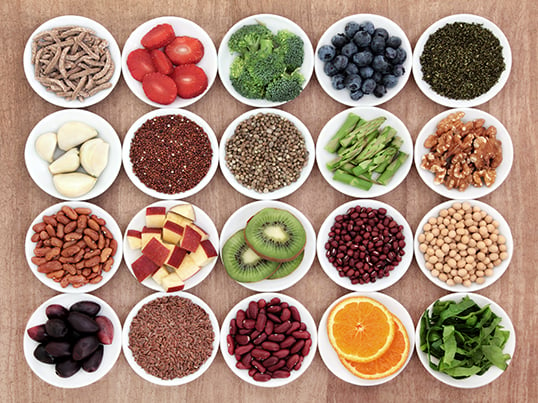 Having a large customer database is a sign that your business is doing well. But this state of affairs brings problems as well, as taking into consideration your customers' diverse tastes becomes more challenging when you have a sizable mobile subscriber list. This requires you to make your campaigns more targeted.
However, this is not a tall order with a special feature of our texting app; you just pick the characteristic you need and our platform will send text messages to customers filtered according to the selected parameter. Let's learn how to do it:
Let's say you have a clothing store and before the beginning of a new season you want to sell all your remaining old collection of women's clothes. But as your stall stocks clothes for men as well as women, your mobile subscriber list features customers of both genders. You've decided to send text messages with your discount news just to women.
You can go the more time-consuming way, by manually creating two separate lists of female and male subscribers besides the one already existing of your all customers.
If you want to keep things simple, all you need to do is just select a suitable distribution list from the menu below the text message field, click on it, choose the 'female' option from the drop-down 'Gender' menu and press the 'Show' button: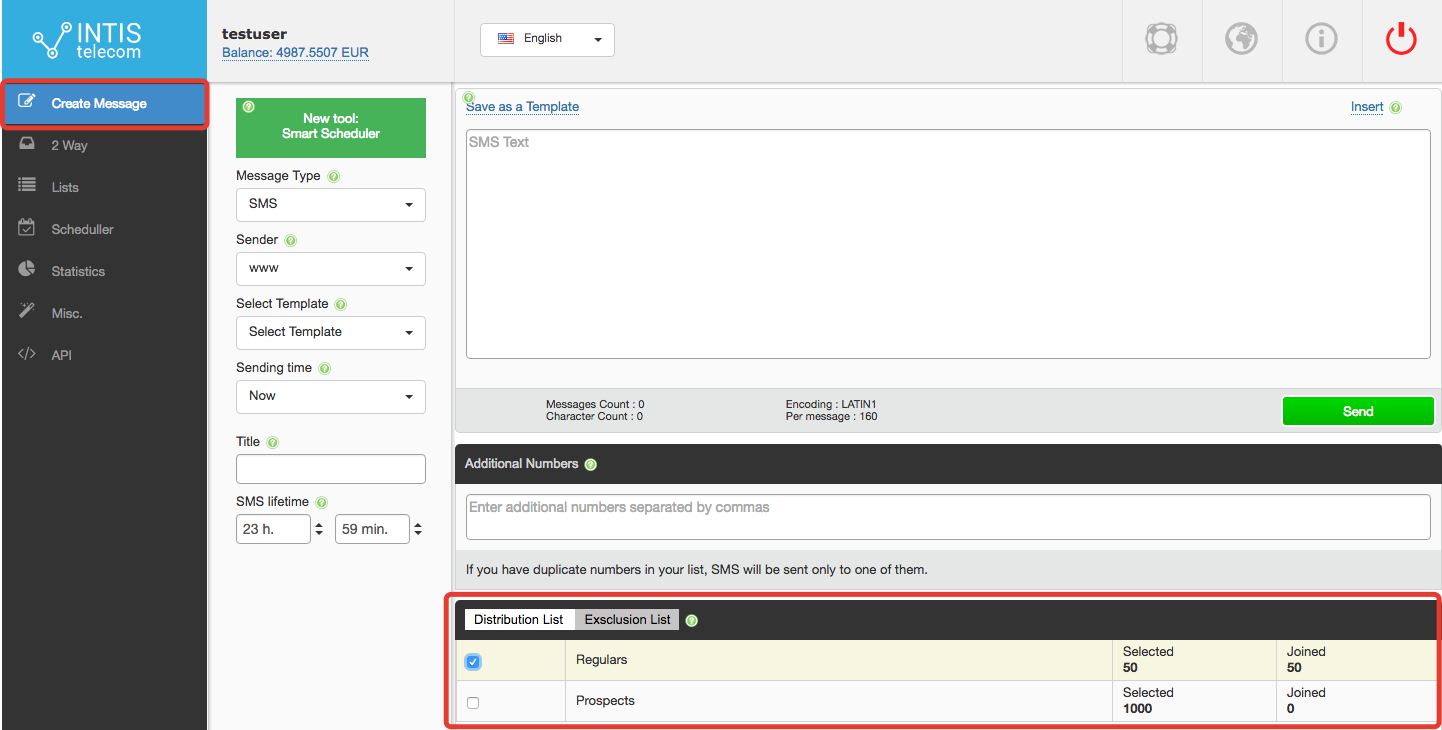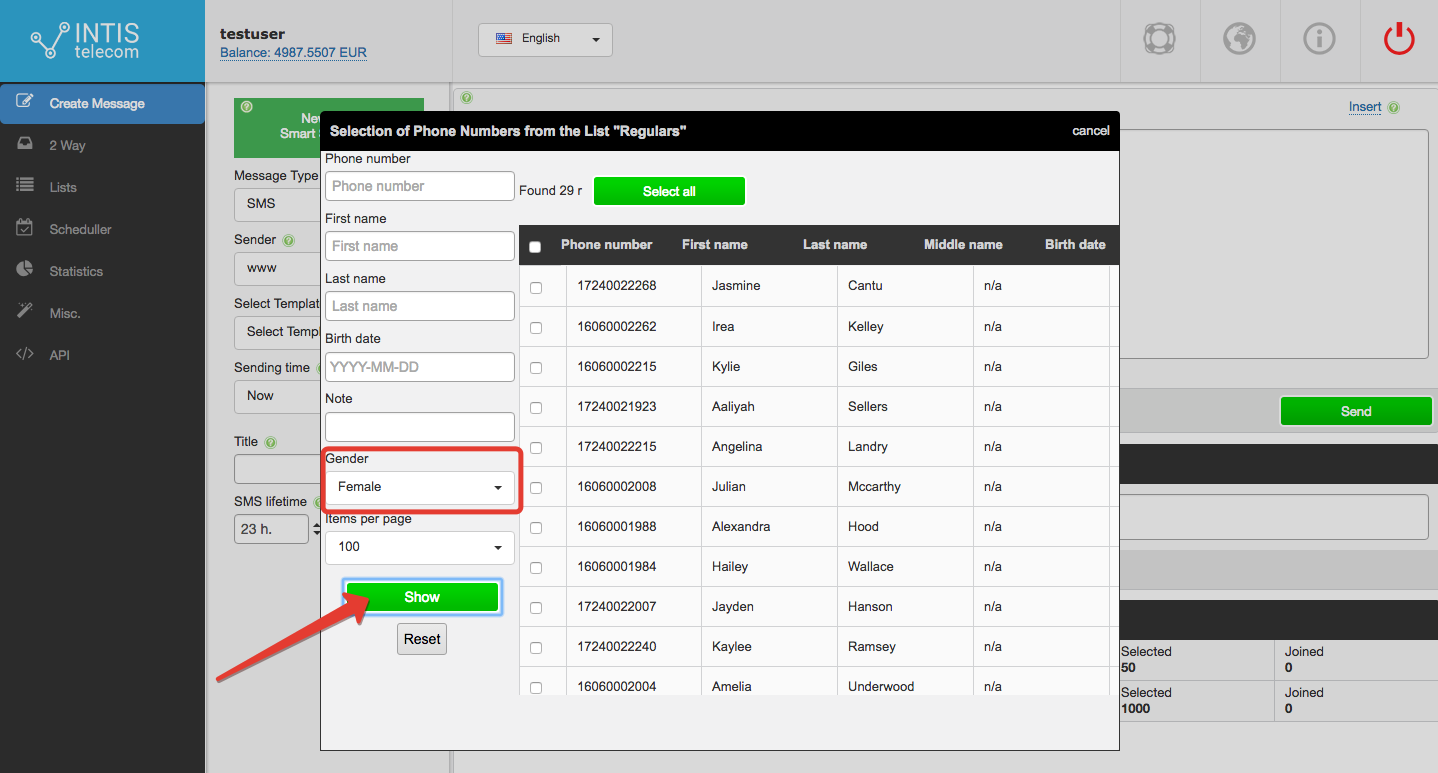 As soon as you do this, our app will automatically pick out the female customers and show you how many of them you have: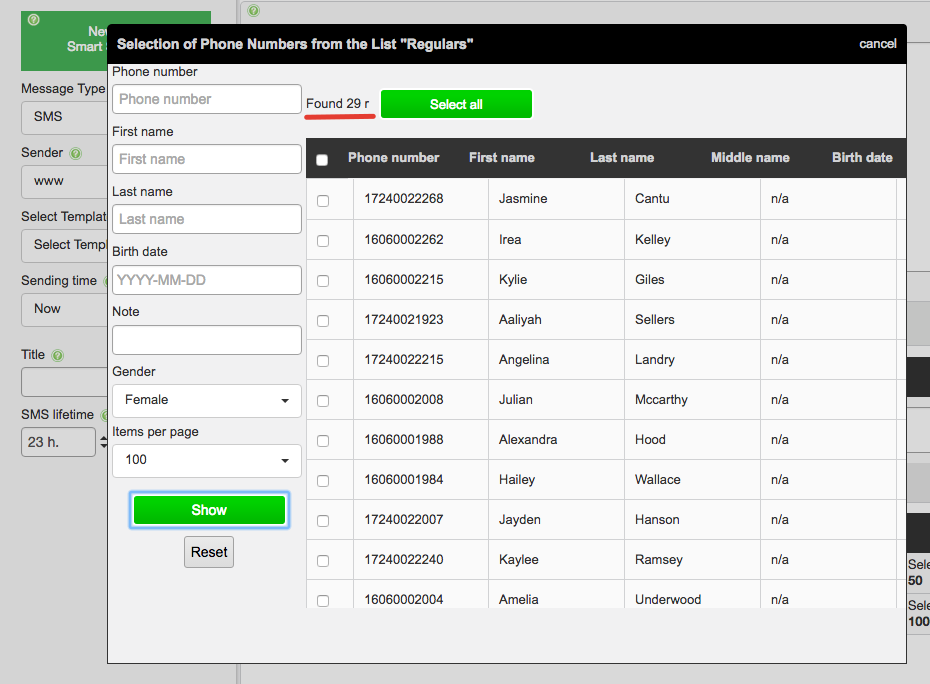 To add all these selected subscribers into the recipient list, you need to tick the box on the top left, next to 'Phone number' and press the 'Select all' button: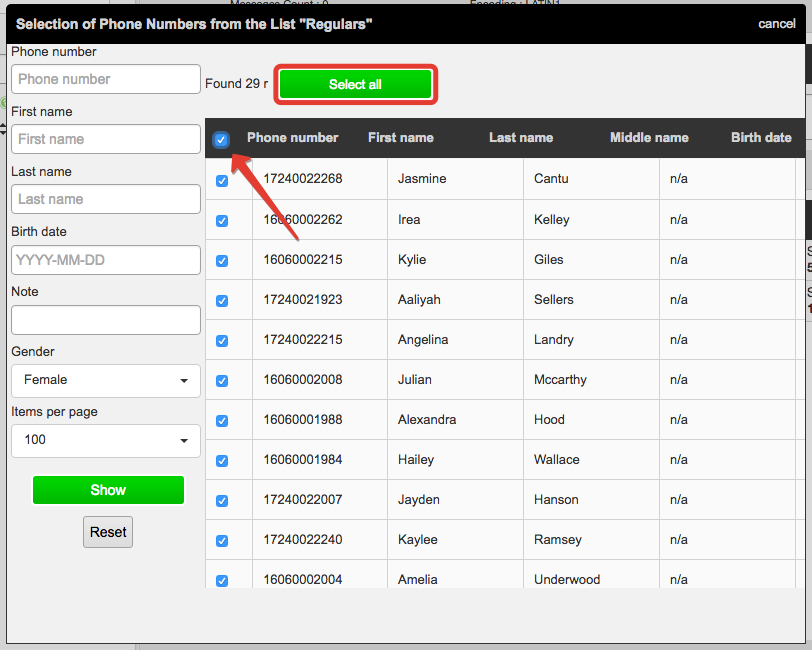 If for any reason, you want to exclude some subscribers from those selected you can tick the boxes with their data by hand: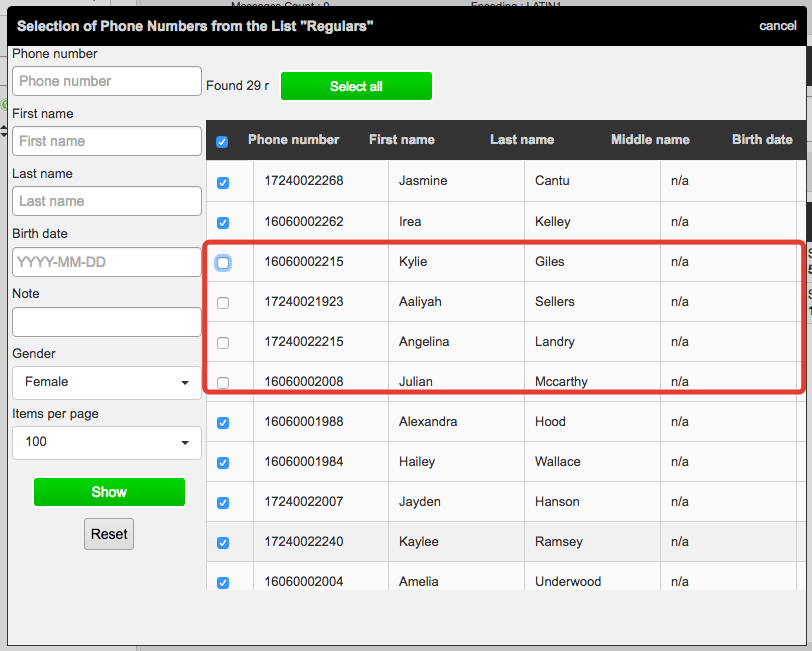 After you've finished selecting recipients, it's time to create a text for your text message mail-out. When you've done this, you just need to click on 'Send' to start your SMS campaign.
Likewise, if you've picked only female subscribers from your overall distribution list, you can filter your database according to the parameters you've created for your business.
Let's say you know exactly what type of information each of your customers prefers to receive from you and you want to take it into account when composing your text message campaign.
So, you've recorded this personalized information about your customers in columns 'Note 1 and 2' of your subscriber list: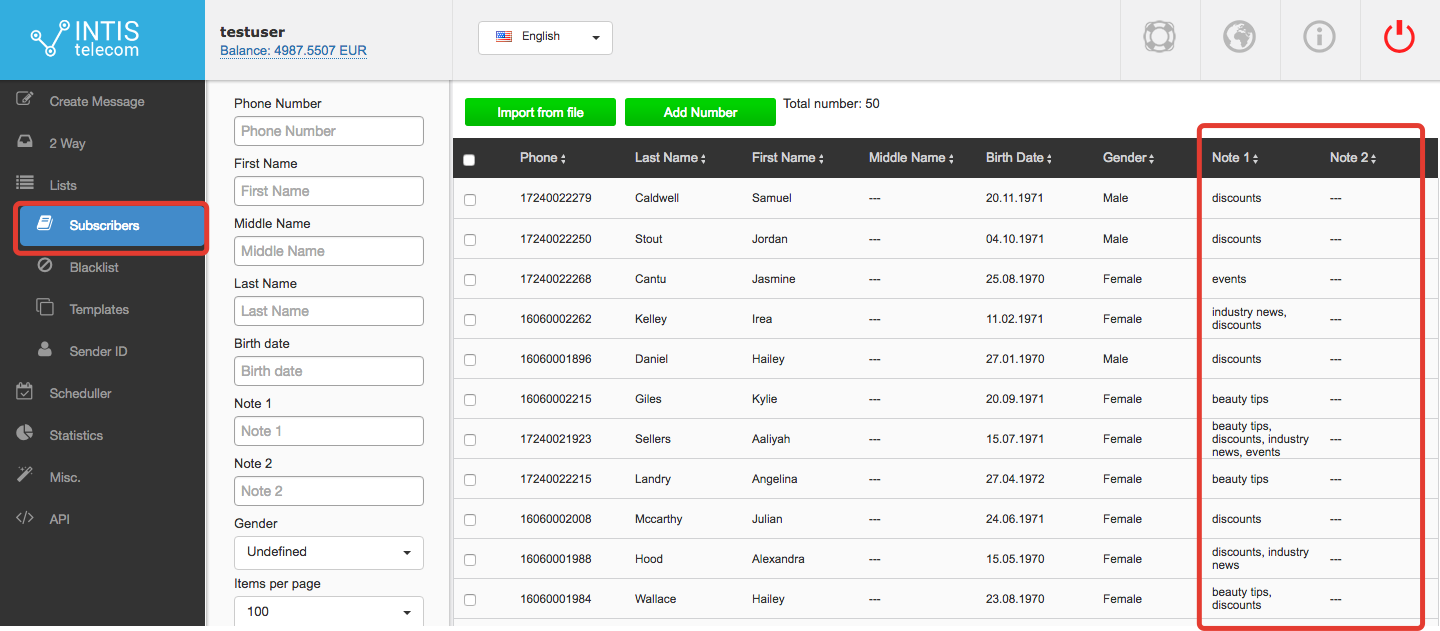 After having done this, when you want to select a certain group of subscribers, you can enter this personalized information into the 'Note' field to choose this parameter. For example, 'discounts':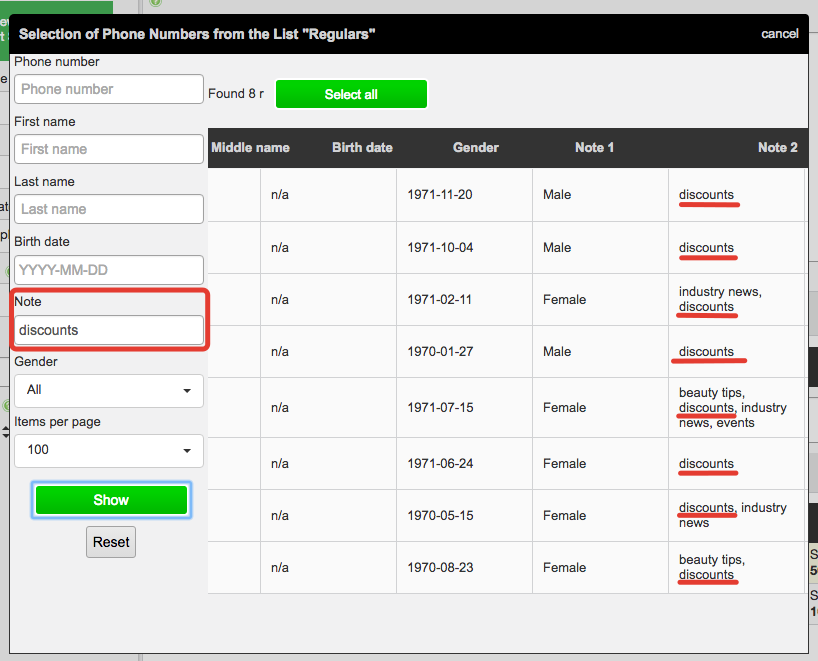 As you can see on a pic above, our app has found all customers whose content preferences are discounts only or discounts along with the other preferences.
Your next steps are already familiar to you; make up a text message with pertinent content and send it out to subscribers who are really interested in it.
‍