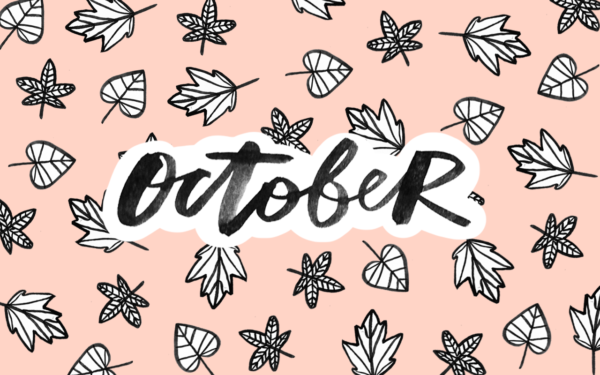 We're back with our monthly piece about good seasonal excuses for sending text messages to clients. Let's look at what interesting days we have in October.
1st October
International Music Day, started in 1975, is celebrated annually on October 1st. It was established at the initiative of the International Music Council (IMC) at UNESCO two years earlier, at the 15th General Assembly of IMC in Lausanne. One of the initiators of the establishment of International Music Day was the composer Dmitry Shostakovich.
The festival is celebrated annually around the world with large concert programs, and the participation of the best artists and groups. On this day, compositions from the treasury of world culture are played. Creative meetings are also held with composers, performers, musicologists; thematic exhibitions and educational events are organized, which contribute to the goal of disseminating music as art in a variety of communities.
This is certainly a good reason to arrange a grand event dedicated to music. Before that, be sure to read our article How SMS Mail-outs Can Make your Events More Successful. Also, don't forget to invite your subscribers to this event.
"October begins with a stunning event – International Music Day! In honor of this, our symphony orchestra is organising a large concert, which will play various compositions for you; from classical to modern music"
4th October
World Animal Day, celebrated worldwide on October 4th every year since 1931 was the brainchild of the German writer and pionering animal protection activist Heinrich Zimmermann. It aims to draw the attention of mankind to the problems of other inhabitants of the planet. The animal welfare societies of many countries of the world annually organize various mass events dedicated to this Day.The date was chosen as this is the feast day of St Francis of Asisi, the patron saint of animals.
You can arrange an event to educate people about the problems that animals face in the modern world, or raise funds for animals at your place. If you have a shelter for animals, then World Animal Day is a good reason to arrange an open day.
"If you have dreamed of a faithful four-legged friend, then today is the time to make this dream a reality. In honour of World Animal Day, our shelter is hosting an open door day. Come and meet our inhabitants, and perhaps make one of them happier by taking it home to your family. If for some reason you can't shelter a pet, then come and have a great time with our fluffy wards anyway"
5th October
Astronomy Day is celebrated twice a year; in spring and autumn – by all lovers and professionals of one of the oldest scientific disciplines. It should be mentioned that the date varies each year. In 2019, the date is October 5th.
Autumn Astronomy Day is celebrated on a date from mid-September to mid-October. The week from Monday to Sunday, including Astronomy Day, is called the Astronomy Week.
During Astronomy Week, and especially on Astronomy Day itself, thousands of astronomical clubs, science museums, observatories, planetariums in many countries hold many interesting events aimed at raising public awareness about astronomy and our beautiful universe.
Anyone can join this Day, it isn't necessary to be the owner of a planetarium or observatory. You can arrange mini-lectures about space and the universe, discussion clubs at your place, or include dishes with space names in the menu and give your customers a discount on them. There can be many options. The main thing is to tell your clients about this via SMS mail-outs.
"Exclusive! On October 5, Astronomy Day, our cafe has a special "Space Menu". Come to us on the way to the planetarium and try the lunch of a real astronaut"
28th October
International Animation Day, celebrated annually on October 28, was established at the initiative of the French branch of The International Animated Film Association (ASIFA) in 2002 in honor of the 110th anniversary of the public presentation of the first animation technology.
In many countries, events begin a few days before the indicated date. On the eve of International Animation Day, professionals and lovers of animated films from around the world exchange their film programmes and arrange premiere screenings for grateful audiences who have been waiting for this event all year. Now these cartoon sessions are taking place in 104 countries in the world.
International Animation Day is a good reason to organize workshops on creating animated films, organize screenings of the legendary cartoons that have grown up over generations, or come up with other events related to this day.
"On October 28, all animation lovers are invited to gather at our café, where an animated film marathon s will be held. From 11 am to 12 pm we will put on the masterpieces of animation art for you. Come and bring your friends. Details on our website [link]"
31st October
Halloween (All Hallows' Evening or Beggars' Night) is the night before All Saints' Day. Halloween is said to be at least two thousand years old. This contradictory holiday takes its origins from Celtic culture.
Currently, it is popular in many countries of the world. Moreover, this is a good reason to remind customers about yourself and send an SMS mail-out.
"Halloween is coming, which means it's time to get ready for the best parties of the year and pick up a costume. In our store you will find a huge selection of costumes that will allow you to amaze everyone in a unique way and to be in the spotlight all evening"
Of course, in October there are many more interesting events. We have just picked out a few of them. Find your own good reasons to send text messages to your clients. We'll be back with more in November.