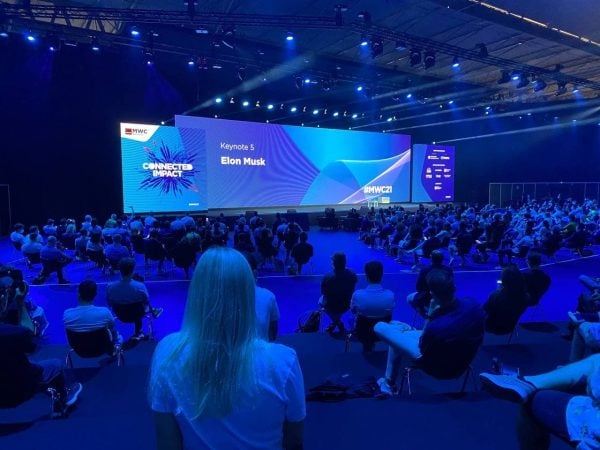 The Intis Telecom team is back from Mobile World Capital Barcelona (MWC) 2021!
It was great being there, meeting international colleagues and partners in person for the first time in a very long time, and to generally feel connected again to the wider global Mobile community.
In this "new normal" (hopefully transitional stage only) most of us are living right now, many things are indeed different from what we have all been used to for many years, MWC Barcelona included.
The MWC had to adapt and the event organisers took unprecedented measures and did a great job of protecting all present. All of us were required to have a test that was valid for two days, and then get a second test in the fully equipped laboratories at the event site.
Thanks to, Carlos Grau and the team for doing a great job! We felt safe and well looked after throughout.
The global trend of virtualisation was reflected in the way how keynote speakers delivered their messages to the audience. For example, the head of SpaceX, Elon Musk. presented his speech about the Starlink Internet project remotely from California.
Another new feature at the MWC was the change in the way companies could represent themselves. Rather than having individual stands, many countries united a few participants under a common name: Belgium, Denmark, Spain, Germany, France, Israel, Estonia, South Korea. For example, the Russian stand united local companies (there were about ten of them) under the general name "Moscow".
There were a few closed stands – a sad sign of the pandemic's effect on businesses. Some companies had paid for a stand, but their personnel just couldn't come to Barcelona due to travel restrictions. "In 2019 there were nine halls; this year there were only three. Most of the participants who had valid visas at the time of the opening of the congress were present. Others just could not arrange everything in time. Only 10-20% of our partners managed to come to MWC this year" said Andrey Insarov in his interview with Kommersant UK.
Despite the reduced number of participants, the MWC was definitely a successful event for us! It was great being together again in the real world. Being connected is what it's all about and we hope that the MWC 2022 comes roaring back with a huge attendance. Fingers crossed…