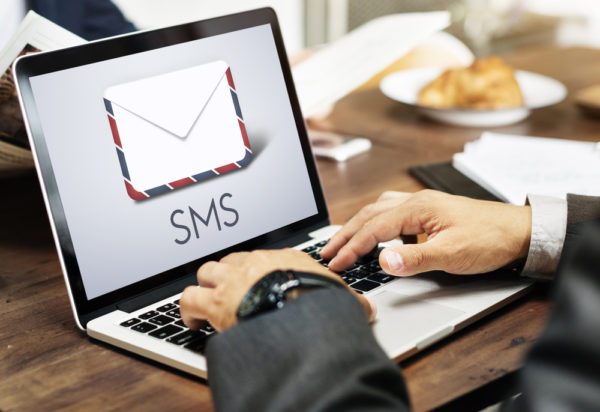 SMS is one of the most effective tools of marketing. If you're trying to promote your product to the world and grow your business, you have no choice but to market to audiences on mobile devices. SMS-marketing is cheap and can be very effective. However if you think that you can just write a simple SMS and the world will be yours, you are wrong. SMS-marketing has its own nuances. Here, we'll give you some tips on how to create a successful SMS campaign for your business.
Find your goals
So, you have decided to use SMS as a marketing tool. You can already see the "mountains of gold" which you are promised by an SMS campaign. The last step you need to do is to begin the campaign. Do you know how to do this? It is really simple.
Begin by defining your goals. You need to decide what you want to say to your clients and what your SMS campaign has to achieve. One of the main rules of finding goals is that your SMS campaign has to take into account your company's current commercial goals, and not contradict them.
Having S.M.A.R.T goals (Specific, Measurable, Achievable, Relevant, and Time Specific) will assure your SMS campaign is executed in a way that meets your objectives.
It's important to understand that your SMS campaign will likely impact many parts of your organization, so communicating your goals and strategy clearly throughout the organization is critical.
Internal interaction
Do you remember that Noah built an ark where each creature had better half and they all lived in peace?
No one can manage an entire SMS strategy. You need to construct the ark. Not literally, of course. Your SMS campaign will impact many departments of your company. Make a team and make sure they are focused on the task in hand. Build your ark and make sure everyone is on the same page when the time to act comes.
Brevity is the sister of talent
We all know that your messages have to contain an appeal to action. Here is our advice for you; clear your text of unnecessary things and be short. Do you want to know how? Everything is very simple. As part of a multi-media advertising campaign, your SMS have to be built around 2 factors: keyword and code. For example, Pepsi produced a laconic SMS campaign where they told consumers to Text "PEPSIMAX" to 710710. There was a high response rate among consumers who had seen the TV adverts or read the offer on packaging. There were no excess words. Everything was extremely clear and simple.
Sweets for favourites
You need to love your clients. They let you into their personal space – their mobile phones.
So pamper them periodically! Offer your loyal clients some love and favour. You always need to have a "candy" for them.
For example, send a message to all your subscribers with an offer; "Get $20 off when you spend over $150". This can be really effective. Special offers will allow you to attract the attention of your loyal clients, and also to remind them about you.
Also, you can have an effective SMS campaign by offering non-monetary incentives. You can focus on:
Personalization – "We'll notify you when your favourite item comes in."
Reminders – "Your shipment will be delivered today."
Engagement – "Tell us how we can help you."
Access – "Here is early access to this special thing just because you're a loyal SMS subscriber."
Privileges – "Here is this special thing we only share with our SMS VIPs."
Legal questions
In each country, there are regulations which you have to know. To avoid unpleasant situations, you mustn't forget about them while creating your SMS-campaign.
It is also necessary to remember that your operator and other telecom companies which will transmit your messages have their own rules which you have to know about.
You can read more details about regulations and rules in our articles- The legal aspects of SMS and Helpful SMS-marketing tips.
Analyse!
Your SMS campaign has been prepared and set in motion. It seems like you can have a rest now and enjoy your work. But it is not so. You can't see the results of your SMS campaign without proper analysis.
Here are a few metrics to follow when executing an SMS campaign:
Subscriber Growth: Monitor your growth rate each and week and identify which activities make the list grow.
Subscriber Churn Rate: This is the frequency at which people are opting out of your SMS program over time. Ideally, your program should never go over a 2-3% churn rate.
Cross Channel Engagement (by keyword): By using different SMS keywords within different media outlets, you can quickly measure which types of media and media locations are performing best and optimize based on engagement.
Redemption Rate: This is something you'll monitor on a campaign-by-campaign basis (or by message) to determine the percentage of customers that redeem your offers.
Cost Per Redeeming Subscriber: From the redemption rate, you can determine the cost of communicating with each customer that receives your SMS messages.
In many industries, mobile messaging provides the most effective direct marketing channel. Almost everyone can promote their business via SMS. You can easily create a good SMS campaign relying on our tips, and your own experience can help you to realize it successfully.
‍