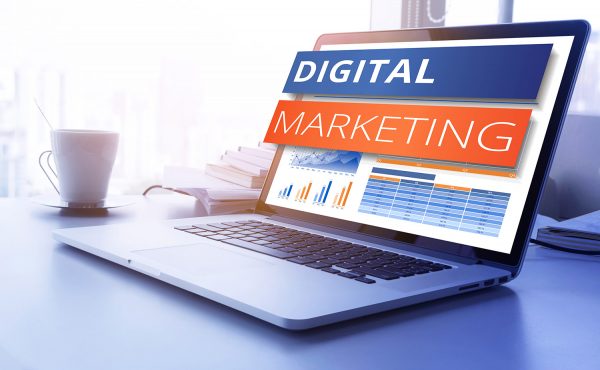 Digital marketing is advertising and promotion on digital media. This means digital communications, both online and offline.
Digital advertising excludes ads in the print media, on television or on billboards. But if a billboard displays a QR code, allowing you to go to a company's website, then this can be considered digital marketing. The essence of such marketing is the use of digital channels. Of course, SMS constitute digital marketing.
Digital marketing is ubiquitous. It has long overshadowed traditional advertising. And with the growth and development of technology, its influence will only increase.
Therefore, the more digital channels you use in order to attract potential buyers, the stronger the effect can be.
The most commonly used areas of digital marketing are:
Advertising in games and applications;
SMS mail-outs;
SEO optimisation;
Contextual advertising;
Social media;
Email newsletters;
Messenger services;
Affiliate Marketing.
Not all companies are able to use all of these tools, due to resource constraints. However, this is not necessary. The choice of the right tools depends on business objectives and the preferences of your target audience.
Most companies already appreciate the benefits of digital marketing. Let's go through the most obvious ones.
Measurability. One of the advantages is that efficiency is very easy to track. All clicks, conversions, and other data are collected automatically. At any time you can view all the data that interests you.
Of course, doubts may arise about how to assess the efficiency of an SMS campaign, because SMS lacks the clear analytical systems available for the likes of contextual advertising. However, here you can also follow the statistics. For example, in an Intis Telecom personal account, you can view all the necessary statistics about your SMS mail-outs. You can read about other methods of analysing mass messages in our article.
Speed. Digital tools make it possible to instantly reach several thousand potential clients with just one ad. In addition, you can quickly collect and analyse a huge amount of data regarding their reactions.
Versatility. Digital marketing has very flexible settings that allow you to customise your campaign to make it work effectively with the target audience. By paying for fewer, better targeted ads,you can reduce costs.
For example, in your account on the Intis Telecom platform, you can create several templates for SMS campaigns with unique settings for specific audiences and launch them whenever you need.
Wide coverage. Today, millions of people are addicted to digital technology. For example, we get most of our information with the help of gadgets. Not only do we receive news from them, but we also relax, socialise and do many other different things. More and more companies receive most of their orders through digital devices.
Choose the areas of digital marketing you will use wisely. Determine what will be best for your business. Then advertising will be effective and bring success.