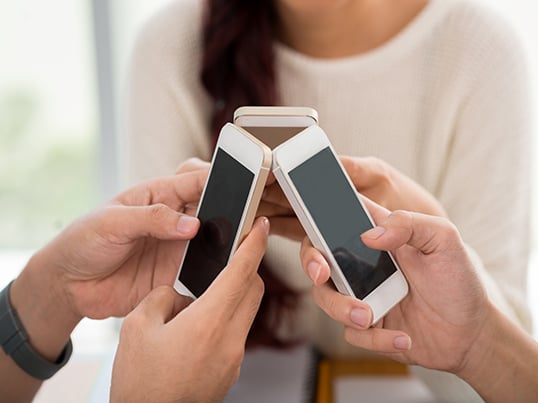 In recent blogposts we've been saying 'all you need is SMS marketing'. But once we've realized why on Earth this can be enough for you! You deserve real arguments before you decide to experience text messaging. So, we are here to give them to you.
SMS is direct, instant and time-sensitive
Do you remember the last time you went outside without your cell phone? Hard to remember, isn't it? The truth is that nearly our whole lives is concentrated in our mobiles; we keep friends' and family's contacts, social media profiles, books, business docs, credit cards, shopping lists and plenty of other meaningful information there. So, we can barely afford to abandon them.
With understanding of this simple fact, you can reach your customers through SMS wherever they happen to be and without any special conditions, such as if they are by the computer, have Internet connection, free for a phone call or passing by the exact place of your print marketing campaign.
And what's even more fascinating, you can engage with your customers in a matter of seconds, which allows you to promote last-minute deals and solve problems on slow business days as soon as they come up.
"Texters" are your audience
Everybody texts.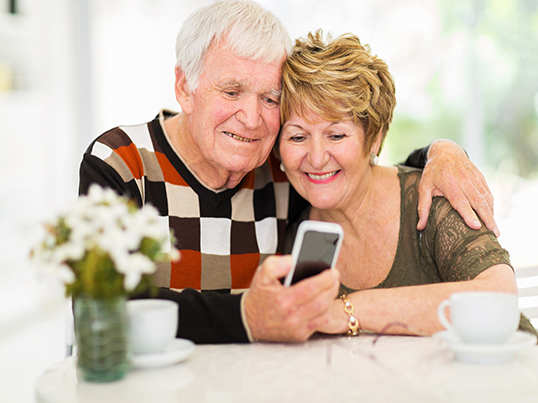 Ok, maybe that's just a little bit exaggerated and there are people who still don't do it. But from year to year the number of mobile users is continuing to increase and the majority of people from the age of 13 to 60 use SMS messages to communicate with relatives and friends.
We bet your main audience is somewhere in this age range.
SMS marketing indicators are much higher than email's
If you're stat-fan, then you must like this impressive numbers:
in text marketing the engagement rate is 8 times greater than in email marketing;
SMS has a 98 percent opening rate compared to about 21 percent on average for emails
open rate have SMS when about 21 percent average open rate have emails;
text messages are normally read within 3 minutes, while emails – within 48 hours, unless it ends up in spam;
SMS marketing gets a whopping 8.22 percent conversion rate, beating e-mail's measly 1.73 percent by a wide margin. By the way, SMS marketing's conversation rate is one of the highest amoung all marketing channels
Texting is for better customer service
People all over the world appreciate SMS messaging for its quickness and simplicity. The same features are expected from customer service. So, what you should do is to combine these two things; text messaging and customer service.
By doing this you will show that you are tech savvy and ready to engage with your customers in innovative ways. Additionally, you will prove your readiness to implement more a convenient and easier to use vehicle of communication with your clients.
In fact, people don't even need to put much effort into activating offers through their mobiles, as they already carry their devices around with them all day long. This means they no longer have to carry coupons with them.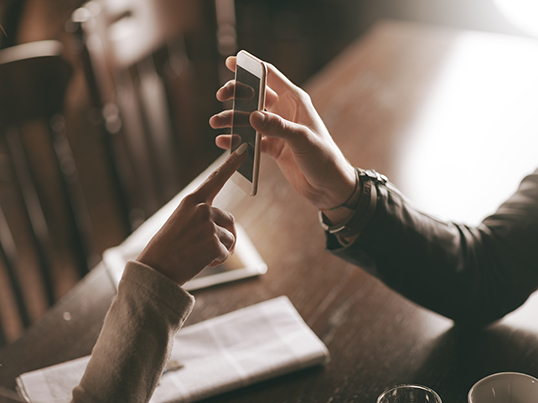 More detailed examples of how SMS marketing helps to enhance customer service can be found in blogposts dedicated to such different industries, as banks, retail, online shopping, nightclubs & bars, cafes & restaurants, beauty salons & spas, taxi, hotels & guest houses, healthcare practice and recruitment.
In a world saturated with advertising, short text messages may be the only things people read
The limit of 160 SMS characters is not a limit in reality.
On the contrary, it awakens your creative instincts. SMS's short format obliges you to get straight to the point, increasing your chances of being noticed, as we are all fed up to the back teeth with vague and low-value ads.
There is also no need to worry that SMS might be annoying.
Firstly, it's not so irritating, since every person in your mobile subscriber lists should give you explicit consent to receive news from you via SMS. By the way, getting a person's consent is a legal requirement and relates not only SMS marketing, but other marketing methods, such as emailing and enticing people to follow your social media pages, as well.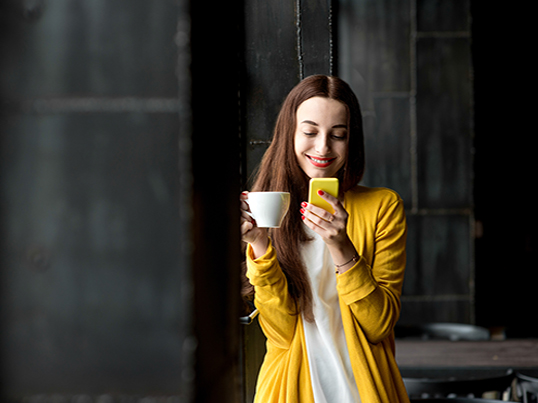 Secondly, any marketing and advertising campaign always involves some risk of being a nuisance. It's fair to say that people are not waiting for news of your product with immense excitement. But at the same time without any promotion, people may never find out about your business. So the game is worth the candle.
You can easily track the results of SMS campaigns
There are four simple ways to track the effectiveness of texting.
The first is to calculate responses from recipients, if you enable 2-way SMS service.
The second is to analyze your text message delivery report, which is normally available in every modern texting service.
The third is to embed a mobile-friendly shortened link to your site in a text message and see how much your customers follow it.
The fourth is to include a 'show this text message' phrase in an SMS and track your mobile subscribers' actions.
Be 'green'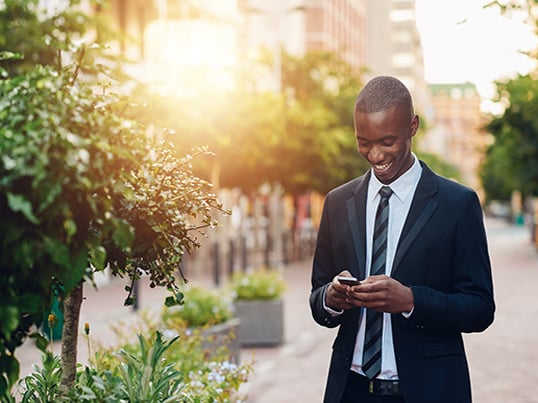 And the last argument is about your social responsibility.
Just stop wasting trees on your print ads (it'll save your money too) – be environmentally responsible and send SMS!
‍